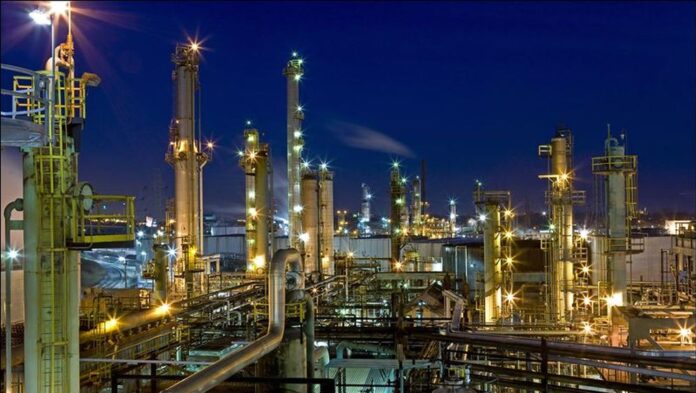 ISLAMABAD: The federal cabinet is expected to approve nominations for election of directors to the board of Pakistan Petroleum Limited (PPL).
According to sources, the Petroleum Division has asked the federal cabinet to approve nominees who will contest elections for a place on PPL's Board of Directors (BoD). The approval has been sought in the light of the Supreme Court's (SC) judgment dated August 19, 2016. The cabinet is likely to grant approval in this regard.
Sources further said that the Petroleum Division had earlier submitted a summary before Prime Minister Imran Khan for the nomination of directors on PPL's board. The Prime Minister's Office approved the summary and asked for it to be presented before the cabinet.
According to reports, PPL's BoD was reconstituted on June 3, 2019 for its remaining statutory period in pursuance of the government's policy of appointment and empowerment of non-political and autonomous boards.
The tenure of PPL's previous BoD expired on Sunday, August 30, 2020. An extraordinary general meeting for the election of directors is scheduled to be held on September 16, 2020.
According to sources the proposed PPL BoD will comprise ten directors who have been nominated for election in accordance with prescribed guidelines, rules, regulations and corporate governance criteria.
As far as the composition of the proposed BoD is concerned, sources revealed that Shahab Rizvi (Sindh domicile) has been proposed as a director and a possible chairperson.
Moreover, Khurshid Bhaimia (Sindh domicile), Imtiaz A.H. Laliwala (Sindh domicile), Aftab Ahmad (Punjab domicile), Abid Sattar (Punjab domicile), Mian Imtiazuddin (Khyber Pakhtunkhwa domicile), Balochistan secretary energy, Petroleum Division representative (Balochistan domicile) and Finance Division representative (Balochistan domicile) have also been proposed as possible directors of PPL.
PPL is a non-funded public listed company which was established for the purpose of undertaking oil and gas exploration activities and projects in the country and overseas.
It was incorporated under the Companies Act, 2017 according to which the federal government may constitute a BoD to control, manage and direct the affairs of the company. The Government of Pakistan (GoP) currently holds 74.86 per cent of the paid up capital of the company.