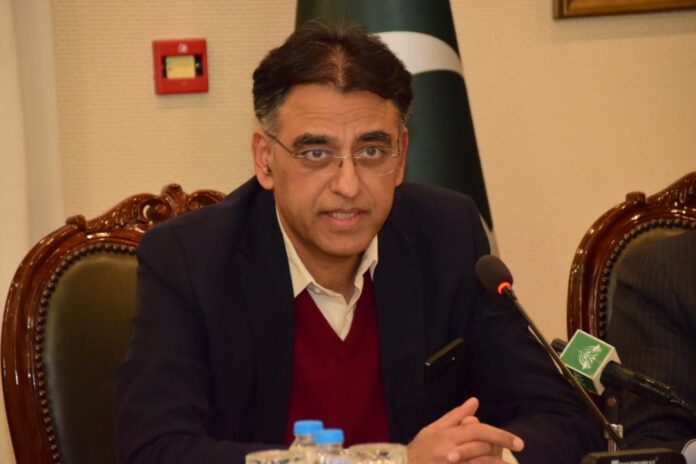 ISLAMABAD: Planning, Development & Special Initiatives Minister Asad Umar has formed a committee under the supervision of National Assembly Member Najeeb Haroon to coordinate with all the ministries involved in the Karachi Transformation Plan (KTP) project.
While chairing a meeting held in Islamabad on Wednesday to discuss the progress of federal component of KTP, Asad Umar directed the formulation of a committee headed by Najeeb specially designated to oversee the progress made my ministries tasked to undertake the development projects in the metropolitan.
The meeting discussed matters related to projects such as Karachi Greater Water Supply (K-IV), Karachi Circular Railway (KCR), Greenline BRT, Railway Freight Corridor and Rehabilitation of stormwater drains.
Asad Umar further instructed the minister of water resources to provide the action plan in relation to the K-IV project. Secretary planning was apprised in the meeting that KCR project and Railway Freight Corridor are on track as per directions.
Secretaries and senior officers of the ministry of planning, railways, water resources and National Disaster Management Authority (NDMA) participated in the meeting.