In June 2018, Moonis Alvi was appointed CEO of K-Electric, succeeding Tayyab Tareen as the top executive of Pakistan's only privatized power utility. With 28 years of experience in driving operational efficiencies and financial planning, Moonis had been heavily involved in KE's transformation since 2008, also serving as the utility's Chief Financial Officer prior to his elevation.
At the time, K-Electric had embarked on the next phase of its vision of the future of Karachi's power supply and corresponding socioeconomic development of the city. The utility had been awarded a new Multi-Year Tariff (MYT) with a "control period" of 7 years from 2016 to 2023. The National Electric Power Regulatory Authority had approved an investment plan of PKR 299 billion to enhance Karachi's infrastructure.
The power utility has since reportedly invested heavily in its network and has undertaken a number of tech-based, future-centric initiatives to support the continued growth of Pakistan's largest city. Profit sat down with Moonis to understand the journey that the company has undertaken, and what the future holds for Karachi.
 Profit: Give us a little background on the drivers behind K-Electric's progress as a power utility.
 Moonis Alvi: Since privatization, KE has invested over PKR 415 billion across its value chain. We've added over a gigawatt of our own generation capacity, expanded our transmission and distribution network to twice the size, and drastically reduced the transmission and distribution losses from approximately 35% to approximately 17% in 2021. Almost one-third of our network has been converted to Aerial Bundled Cables as well, which is critical to a smooth supply of power.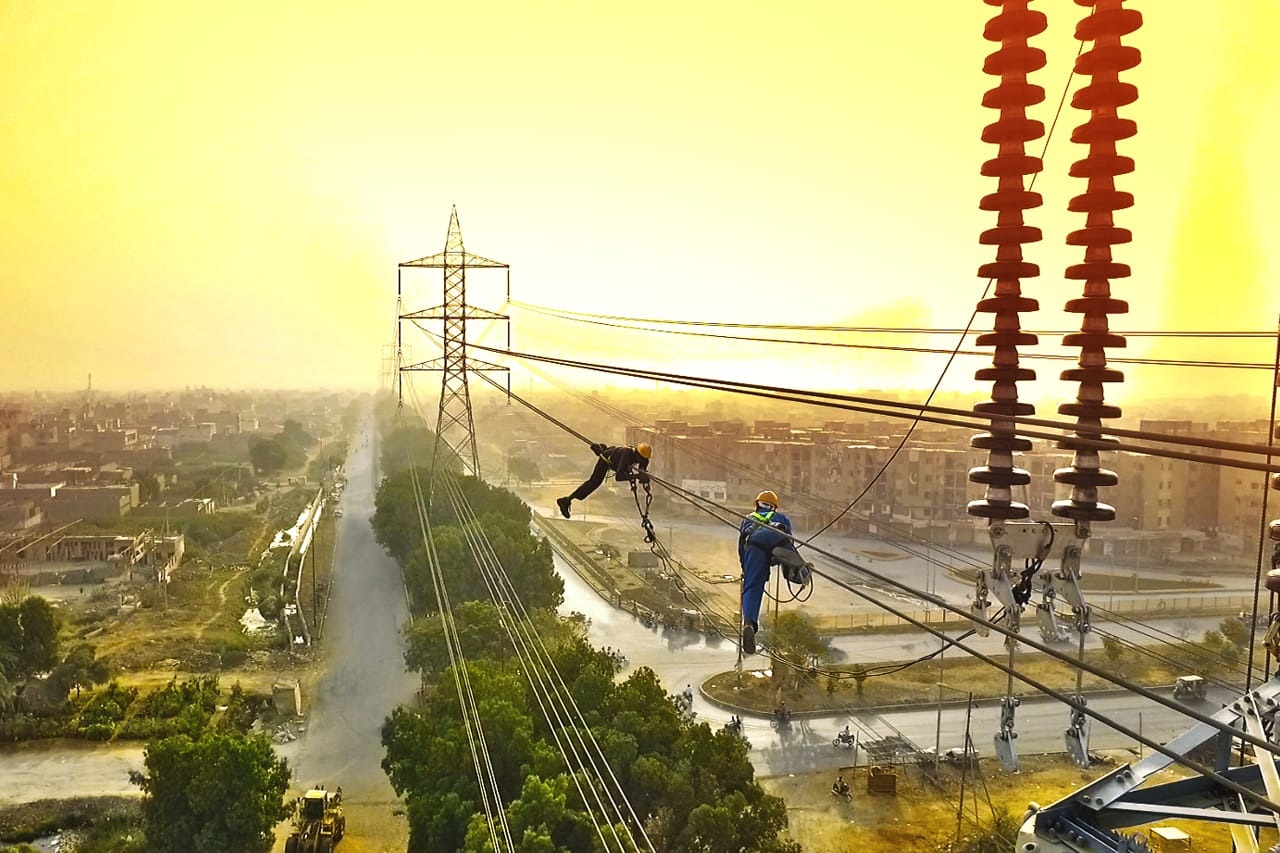 Article continues after this advertisement
Driving a reduction in transmission & distribution losses is a capital-intensive effort and requires targeted investments across the value chain to yield benefits for the end consumers. Since privatization, K-Electric has been working consistently to achieve maximum loss reduction in Karachi and its adjoining areas. Increased electricity consumptions across all sectors drives economic productivity and generates higher tax revenues that ultimately benefits the Federal Government. Our improved progress has also been documented in annual performance reports published by the regulator.
As of 2021, we have invested PKR 256 billion of our allowed PKR 299 billion and have submitted an enhanced investment plan of around PKR 440 billion for NEPRA's approval. Not only will these investments prepare our system to support the future, they also remain critical for the provision of a safe, smooth, and reliable supply of power to consumers.
 Profit: There's a significant amount of attention being paid to the global impact of climate change. How is K-Electric responding to this?
 MA: Climate change is fast becoming a reality that cannot be ignored. Just recently, Hurricane Ida has impacted over a million consumers across the southeastern United States. Earlier this year, Germany and parts of Europe were affected by flooding and unprecedented rainfall as well. Karachi has also been no exception with the torrential rainfall that the city received in 2020.
Following the events of last year, KE has been working to bolster its infrastructure and improve the resilience of its system. To enhance the safety and reliability of our distribution network, during 2017-2021, we have invested over PKR 32 billion which also includes targeted investment in elevating our infrastructure in low-lying areas across the city that were vulnerable to urban flooding. This ensures a safe and reliable supply of power to these areas even amid inclement weather. The total investment earmarked specifically for the safety and reliability of our distribution network and the rain emergency plan is PKR 66 billion for the period 2017-2023, subject to regulatory approvals. This is part of our enhanced investment plan of PKR 140 billion over and above NEPRA's allowed levels of PKR 299 billion for the period 2017-2023 (out of which we have already spent PKR 256 billion). So, our total investment in the system will exceed PKR 400 billion subject to regulatory approval. We believe this investment is absolutely necessary today to secure Karachi's energy future.
 Profit: Power utilities are responsible for supplying electricity; why is there a need for technology and digitization?
 MA: In today's day and age, utilizing the latest technology is fundamental to sustained business operations. Today's business environment is evolving rapidly, especially with the advent of an enduring global pandemic. With improved data analytics capabilities, we can improve the decision-making process and enhance our agility as a business as well. Utilities serve a critical role in the functioning of cities; we provide electricity to around 3.2 million consumers across Karachi and its adjoining areas. Knowing where and how this electricity is being used, and how these patterns are changing on a seasonal basis, helps us prepare for the future when we are planning our supply and demand projections as well as enables us to make targeted investments in the network.
Recently, we have partnered with global specialists in energy management and automation to upgrade our Geographic Information System (GIS) platform with the addition of ArcFM suite. This tool enables us to map our entire transmission and distribution network with infusing electrical intelligence, giving us unprecedented geospatial visibility of our entire infrastructure with a view unique to a power utility. With this tool, we are able to visualize outages in an integrated environment and maintain a closer oversight over the health of our network. Our operations are facilitated with making the medium-voltage network's SLD (Single Line Diagrams) to be database driven, thus making it visible across the enterprise network of K-Electric. The system of records becomes the system insights, helping us improve our ability to serve customers because we can prioritize our investments to areas that require it the most, enabling us to improve service levels.
We are also installing Automated Meter Readers (AMR) at PMT and large industrial consumer levels so we can get visibility on the consumption of electricity at a granular level.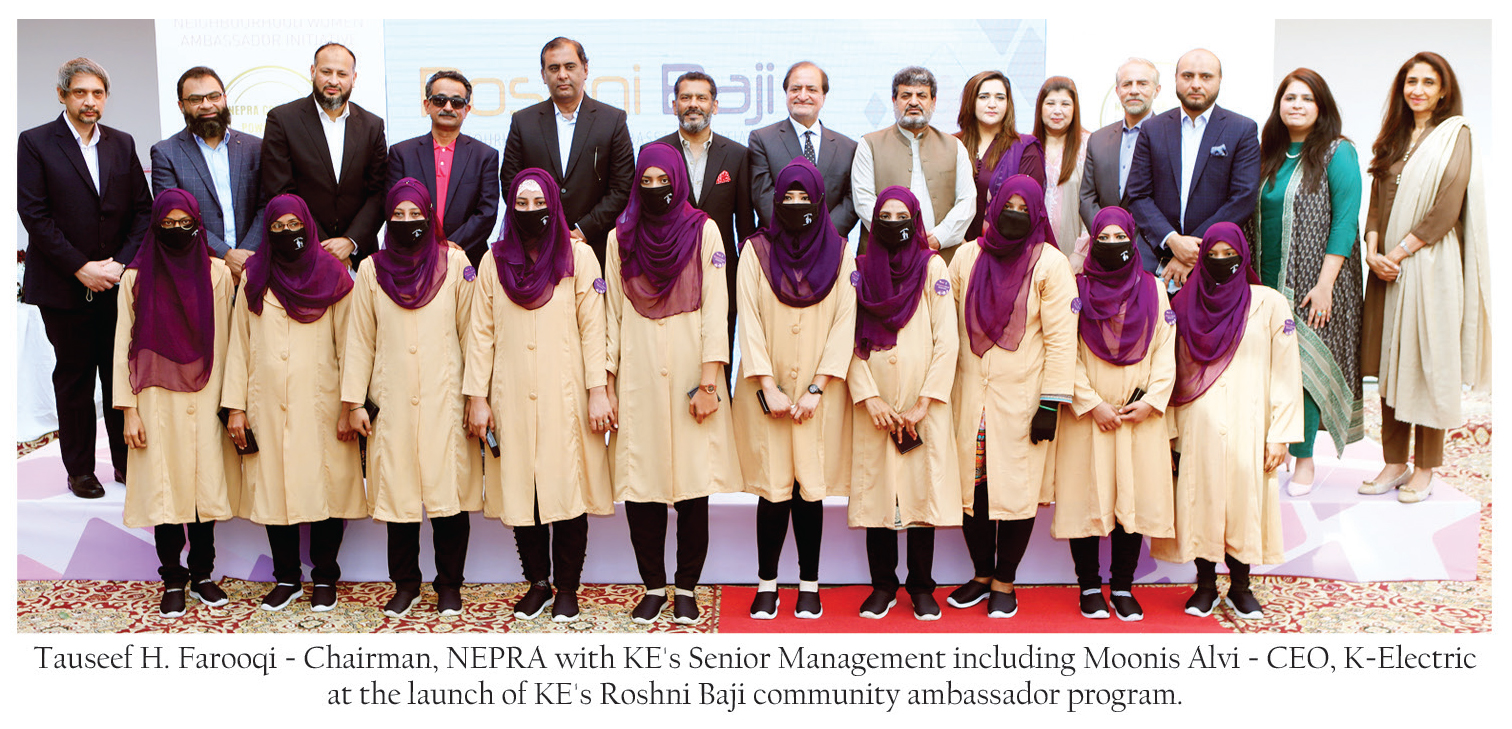 COVID-19 also impacted the way our consumers are connecting with us. During FY20-FY21, we noticed an uptick from 22% to 31% in the utilization of Alternate Delivery Channels (ADC) such as internet banking and ATMs to pay utility bills remotely. At the outset of the pandemic, physical interaction at our Customer Care Centers had to be avoided, and consumers began relying on social media, our call center 118, and KE Live App for assistance with their queries and complaints.
Recognizing this as a need of the hour, we've partnered with Infobip, a global leader in omnichannel communication offering a suite of tools for advanced customer engagement and support to launch a WhatsApp Self Service channel for the continued convenience of our customers. WhatsApp is a ubiquitous service and customers will be able to use it to connect with KE and avail a suite of services including duplicate bill generation; technical complaints; payment of bills; downloading New Connection forms and a checklist of documents.
Technology is helping us bridge the gap between the utility and consumers, and we believe that data-driven decision making is what will ensure our efforts are targeted and effective so that we can continue supporting Karachi's growth and paving the way for Pakistan's progress.
 Profit: Karachi's power demand will continue to grow; is KE prepared?
 MA: Our internal estimates keeping in view the economic growth and favorable government policies suggest that Karachi's peak power demand is expected to have a Compound Annual Growth Rate (CAGR) of 6.5% over the next 5 years. We expect over 700 MW of new connections in the next 2 years, with more than half in the industrial sector. Naturally, the addition of these consumers will have a direct impact on the national GDP and tax collection.
We have been working with a number of international partners including Siemens AG and Harbin Electric on establishing our 900 MW Bin Qasim Power Station 3. This will be a major investment capable of absorbing Karachi's future industrial, commercial, and residential growth. The addition of the power plant is accompanied by the addition and/or upgradation of 4 associated grids as well to transmit the electricity to the city. Since our privatization, we've been working on expanding our transmission and distribution capacity and have successfully doubled it as well.
Our future investment plan includes establishing interconnections and grids at key locations with the support of the Federal Government, the Ministry of Energy, and associated departments. This will enable us to offtake additional power from the National Grid as well, to meet Karachi's power appetite. This is a win-win because the offtake of additional power from the National Grid will reduce the burden of capacity payments at the national level, while also supporting Karachi's power needs. Today, 78% of the city is receiving an uninterrupted power supply; with our combined efforts and sustained investments, we envision taking this number to over 90% in the upcoming years.
 Profit: Along with climate change, renewable energy is also gaining momentum, with the Prime Minister also committing to increase the share of renewables in Pakistan's energy mix. How is KE contributing to this?
 MA: KE appreciates the Prime Minister's vision and agrees that renewable energy is an integral part of the future energy mix. KE currently has approximately 250 MW of renewable energy in its generation capacity and our future diversification strategy aims to increase this by another 350 MW in the upcoming years. We have also witnessed a rising trend in the distributed generation space. Earlier this year, K-Electric established K-Solar, a wholly-owned subsidiary, that is focused on assisting consumers in acquiring a customized distributed energy solutions. We have been in the business of electricity for over 100 years and believe our legacy provides us with the expertise to find consumers the best possible solution regardless of whether they are residential, commercial, or industrial customers.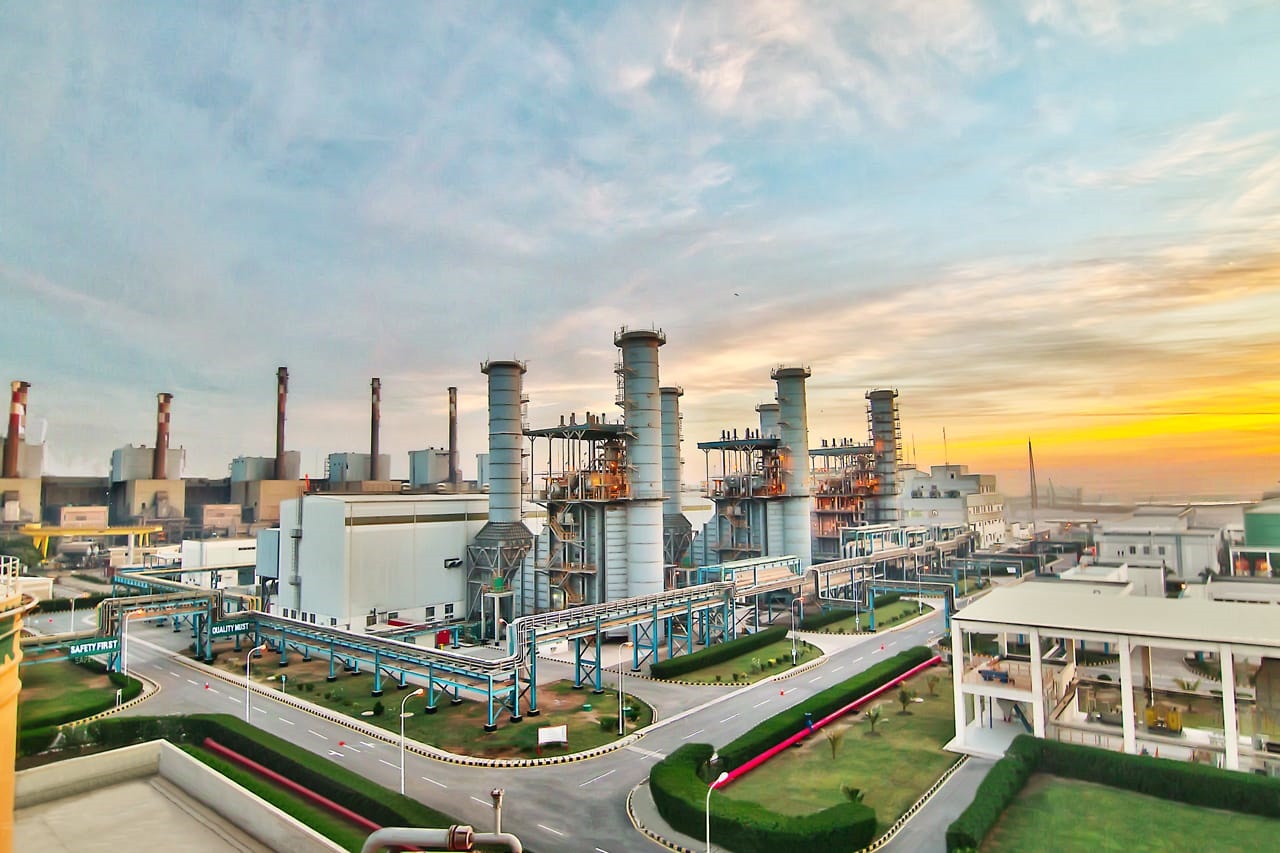 In the interim, we are incorporating cleaner ways of generating electricity through efficient technology. Our upcoming Bin Qasim Power Station III (BQPS-III) once complete, will be among the top 5 most efficient power plants in the country. We believe this will not only reduce the utility's carbon footprint but also support the Government in lowering fuel import costs and drive the shift away from conventional furnace oil in power generation.
 Profit: We have spoken about operations and investments at length. What is one project aside from this that is close to your heart?
 MA: Unfortunately, the participation of women in the workforce in Pakistan's urban areas remains low, with some data suggesting only 25% of women are actively and formally contributing to the economy. Part of our future strategy also focuses on changing this trend. Earlier this year, Chairman NEPRA visited Karachi and launched our Roshni Baji Project, which is a pioneering initiative in Pakistan's power sector. This project is a women's neighborhood ambassador program on safety awareness and reducing electricity theft. It is a compelling example of women breaking barriers in untraditional gender areas.
In this way, the Bajis served as a connection between KE and the communities. We now have insights on community perceptions on illegal connections and non-payment and can therefore help design appropriate interventions. In the process, the Bajis were also able to identify electrical hazards and raise safety awareness among women in the communities who are often the victims of electrocution accidents. Through this awareness-raising, communities are less vulnerable to electrocution during high monsoon rainfall, urban flooding, and other disasters.
In a country where public transport and women's mobility is severely limited due to patriarchal norms and lack of access – KE is providing these women with motorbike training to gain agency over their movement. In communities where women do not occupy public spaces, it was also important to make them feel safe and confident while doing their job. This was achieved through self-defense training. With the awareness-raising targets achieved, the Bajis were trained to become electricians the first of its kind initiative in Pakistan. Through this, the women will be able to join KE's resource pool or serve in their neighborhoods.
With Pakistan ranking 151 out of 153 on the WEF Global Gender Gap Index, KE is empowering women in roles where women are almost non-existent. Gender barriers are being tackled head-on in the design; such as flexible working hours to accommodate a large number of single mothers and selecting women from within the communities to abide by cultural norms that frown on women leaving their neighborhoods.
 Profit: How do you feel about the future of the electricity market in Pakistan?
 MA: There has been a growing conversation around liberalizing the electricity market in the country, particularly the introduction and implementation of the Competitive Trading Bilateral Contract Market (CTBCM) which aims to open up the market at the wholesale level. It is heartening to see the regulator and stakeholders adopt such a progressive approach.
That being said, KE and all other DISCOs operate in a regulated environment and policymaking has a lasting impact on our ability to plan and sustain our investments. The implementation of CTBCM will be a monumental transition for Pakistan's power sector and we must be prepared to enable a smooth transition. This requires clarity and timely finalization of a sustainable framework with adequate time to plan. We are confident that appropriate policy decisions and alignment of key areas keeping in view the best practices would help shape a resilient electricity market for the future.