It was New Year's Eve of 1999 when the first ever high-end mall of the country – Park Towers – opened its doors in Karachi to an overwhelming crowd, as it stood witnessing the dawn of a new millennium.
Little did those present then know that they would soon be part of the beginning of 'mall culture' in Pakistan introduced by Park Towers, with its sky-depicting ceiling and glitzy interiors.
Forward some 16 years, and you can hardly recognize the place. A walk in the same Park Towers, on Chand Raat – usually a peak shopping season – and it would be hard to believe that this mall was once the most happening place for customers and retailers. Empty entrance and parking areas, deserted elevators and an evident dearth of customers in the few shops, that now remain, describe the ironic picture of the place that once was the undisputed king of malls for well over a decade in Karachi.
And this is the same place, which as per its own advertisement claim back in 2012, hosted as many as 20,000 visitors per day on weekends and during holiday season.
So what went wrong?
"In 2008, we were looking for a shop in Park Towers as we knew that the place will give us more business than anywhere else," an official from one of the country's top retail brands recalls.
"However, due to the demand of the mall, we were told that there was a waiting time of five years and shops were unavailable. It was in 2012 when we finally opened our outlet in Park Towers only to close it down in two years due to the decrease in footfall and poor business conditions".
Round about the same time Dolmen City Mall Clifton had emerged and many other brands were also leaving Park Towers.
Today, only a handful of brands namely Khaadi and Junaid Jamshed remain in the mall. But industry sources attribute this limited presence to the fact that these brands have ownership of their shops.
After an elapse of almost two decades since the inception of Park Towers, the city hosts many world-class shopping malls that offer everything under one roof; a promise once only Park Towers made.
While Dolmen City (Clifton) has already done the damage, the bigger threat facing Park Towers is the under-construction Bahria Icon Tower, which is right across the road to Park Towers
Built along the coastline of the city, Dolmen City Mall in Clifton is currently the city's most sought after mall. Inaugurated almost five years ago, located merely one kilometer from Park Towers, Dolmen City is a successor of the renowned Dolmen Malls at Hyderi and Tariq Road, and is said to be the biggest reason for the downfall of Park Towers.
The average rents of other high-end malls, such as The Place, Ocean Mall, and Dolmen Tariq Road currently range between Rs 300 to Rs 500 per square feet while Dolmen City Clifton's average rent starts from Rs 500 per square feet, making it a top-tier mall.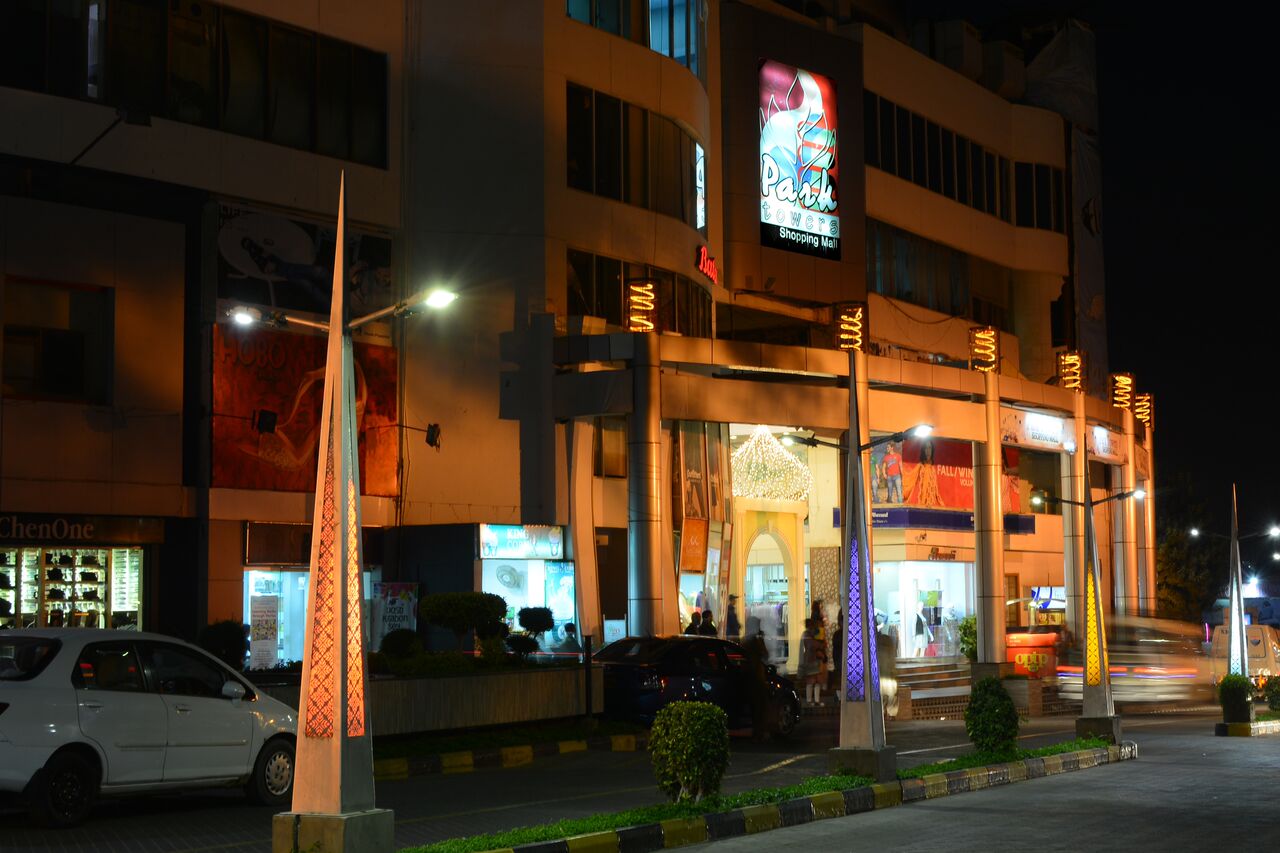 While Dolmen City (Clifton) has already done the damage, the bigger threat facing Park Towers is the under-construction Bahria Icon Tower, which is right across the road to Park Towers. Industry sources say that Bahria Icon Tower – during its construction – has already dented whatever little was left of Park Towers in the recent years. And perhaps, now it's only a matter of time for it to succumb to this threat.
On this the retail brand's official elaborates: "During Icon Tower's construction, when all the roads were dug up, Park Towers became impossible to access. This was the time when the remaining visitors of the mall also diverted to Dolmen City Mall". This, he says, resulted in a complete collapse in the footfall of Park Towers.
Two independent sources have also told Profit that Bahria Town group is considering acquiring Park Towers to convert it into office space for the management of the newly constructed Bahria Icon Tower that stands right across the road.
However, Bahria Town group did not reply to the query seeking confirmation in this regard.
Though it has suffered the most because of the influx of new malls, Park Towers is not the only such project where brands aren't getting much business. The Forum – another high-end shopping mall in Clifton – is facing similar circumstances where with each passing day the number of visitors is declining and the number of brands leaving the mall is increasing.
Although the administration of both the malls did not respond to repeated requests for comments, industry sources had various reasons to explain the decline in footfall that have led these malls to the current dilemma.
According to Omer Arshad, Manager Operations QnH, a high street apparel brand, "Malls have a life cycle of five to seven years and no matter what after a certain time its footfall decreases, businesses shut down and people turn away to newer malls."
Reduction of businesses in these malls rides on the back of this life cycle.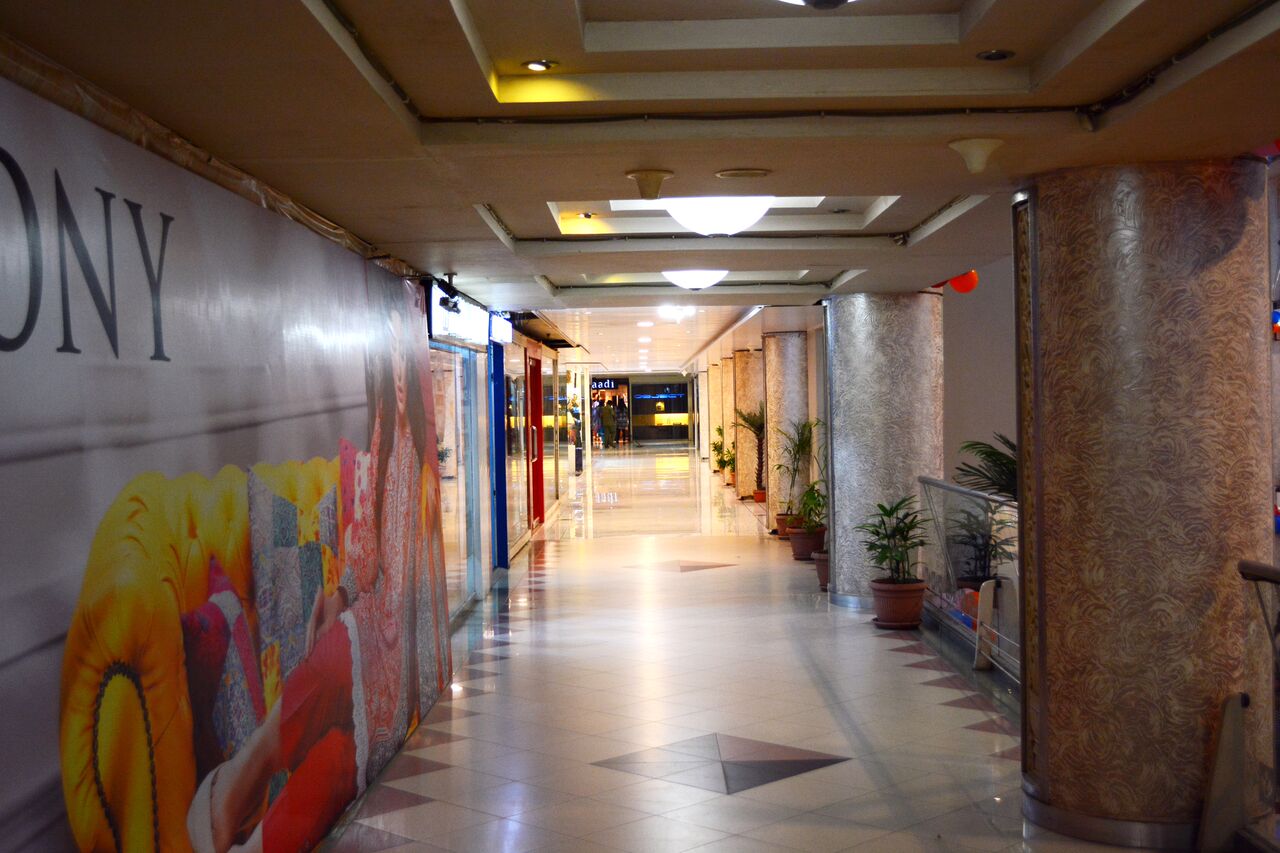 A mobile phone accessories vendor at The Forum has a very clear explanation to the phenomenon. "Let's assume there were only two malls (Park Towers and Forum) and a total of 100 visitors daily who were divided among the two. Now imagine there are 10 malls and the same number of 100 visitors daily, add to that the fact that some malls have been able to grab share of others as well decreasing footfall in other malls."
This vendor runs his stall on first floor of The Forum at the same location where Outfitters – a retail brand for street-smart fashion, previously ran its outlet. In fact, many leading outlets have closed their shops on the same floor, a testament of which are the signboards atop abandoned shops.
Just about a kilometer away from The Forum, Ocean Mall was inaugurated about three years ago. The mall's building was constructed for an international hotel project Sofitel. However, due to the law and order situation, the plan was cancelled and the building was then restyled to open a mall.
Although Ocean Mall isn't the most favorite for mall-goers, and hasn't attracted as much traffic as was expected, it is still preferred over The Forum due to the presence of all famous brands. Add to that the up-to-date ambiance and you have a fairly decent recipe for success. Though it also houses a cinema, industry experts say that hardly boosts retail businesses for cinema lovers don't necessarily shop at the same place.
A look into success stories
But it's not all doom and gloom. Arshad, who has been in retail business for a few years now and deals frequently with malls, believes there are a few reasons that drive the success of a mall.
"Dolmen City Mall knows its customers, its brand value, and the characteristics a mall should have. It's probably because they had a practice pitch in Hyderi and Tariq Road and now they very well know how to run a mall," he explains regarding the Dolmen Malls, which are still successful even after a typical lifecycle of five years – Dolmen Mall Tariq Road is one such example.
"Malls have a life cycle of five to seven years and no matter what after a certain time its footfall decreases, businesses shut down and people turn away to newer malls" Omer Arshad, Manager Operations QNH
Other than the exceptional team behind Dolmen Malls as quoted by Arshad, the malls at Tariq Road and Hyderi cater to a different market, which mostly belongs to north zone of the city, such as Nazimabad and Gulshan e Iqbal, and has access to only these two malls, thus making them a lucrative spot for retailers. In other words, these malls cater mostly to the growing middle class segment of the metropolis.
Atrium Mall is another project that has survived threats of new malls but reasons for its success are different. Located in the heart of downtown Saddar, Atrium is the only top-notch mall in the vicinity with factory outlets of all leading brands. This makes it a favorite for the middle class, from both nearby areas and as far as Malir, Shah Faisal Colony, Landhi and Korangi, who prefer to shop at factory outlets that always sell below the price of their regular outlets.
What does the future hold?
According to retail experts, Forum still has a little edge over Park Towers and that is partly because of its prime location, which still brings customers from its nearby areas.
"For a very long time, our footfall has neither increased nor decreased, it's stagnant and that works fine for our brand. We have our loyal customers at this outlet," shares the branch manager of Liberty Books at Forum.
Another brand's representative has a positive opinion saying that if the team at Forum tried, they could still make it work. "They have big shops, a great location, and only two floors. Retailers prefer malls with fewer floors due to the prospect of decreasing footfall with every subsequent floor. It's just a matter of them realizing the value of this mall."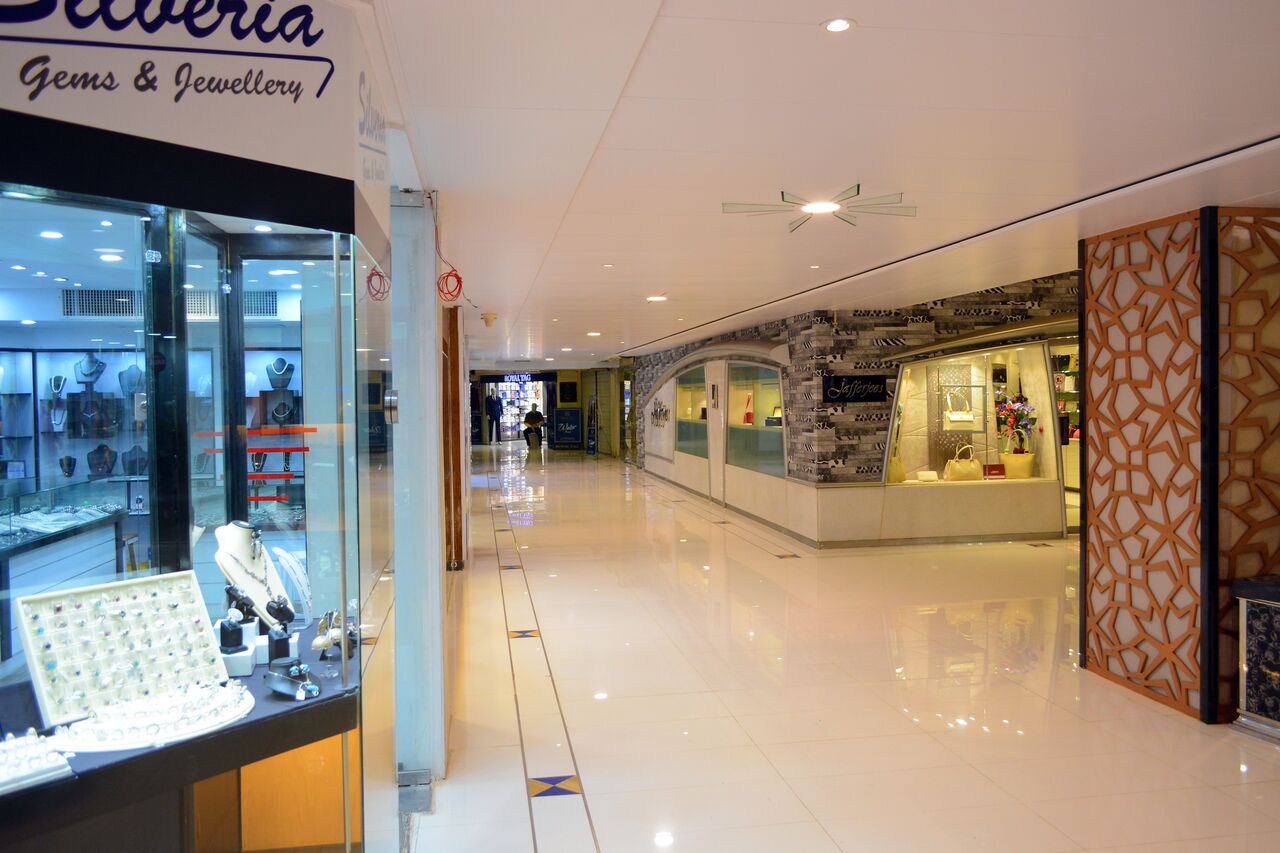 As for Park Towers, industry experts claim now there's no going back and the mall has lived its life. Once operational, Bahria Icon Tower will put the last nail in the coffin for the city's first high-end mall, they say.
But while there is a lot that Park Towers will have to battle out at various fronts, only time will decide its ultimate fate.