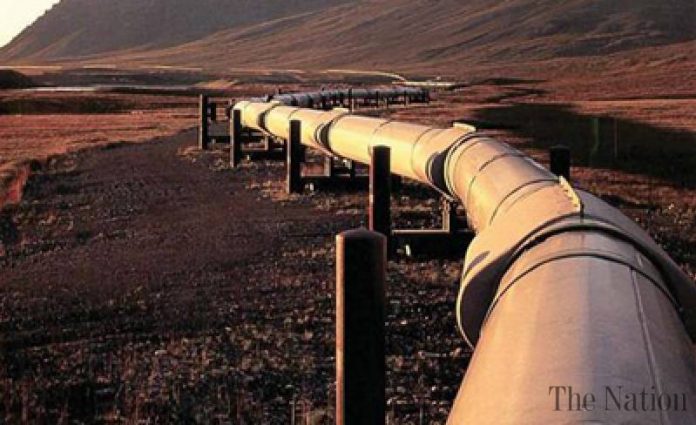 Work on the long-awaited Turkmenistan-Afghanistan-Pakistan-India (TAPI) gas pipeline will commence in Pakistan this month.Tapi Company, mandated to run the pipeline, has awarded the project management consultant (PMC) contract to German firm ILF, reported a national daily. Work on the route survey, detailed engineering and feasibility study will be carried out in the current month.
"A team from Turkmenistan will reach Islamabad on February 14 to begin work on the route survey, engineering and feasibility study to implement the Tapi pipeline project," a senior government official said. The team will commence work in Pakistan and then proceed to Afghanistan.
Efforts to achieve financial close were going on and the project would be commissioned as per schedule, said Mobin Saulat, Interstate Gas Systems Managing Director. He also said that Pakistan has shown its firm commitment and continued support for the TAPI gas pipe line project.
Turkmenistan, Afghanistan, Pakistan and India have signed a $10-billion investment agreement for the TAPI pipeline as an attempt to help ease the energy deficiency in South Asia. According to the agreement, Turkmenistan will invest around $25 billion to deliver 3.2 billion cubic feet of gas per day to energy-deficient Afghanistan, Pakistan and India.
Leaders of the four countries performed the ground-breaking of the project, in December 2015.
Of the total, $15 billion will be invested in developing the gas field whereas $10 billion will be poured into laying the pipeline over 1,680 km connecting Afghanistan, Pakistan and India with Turkmenistan.