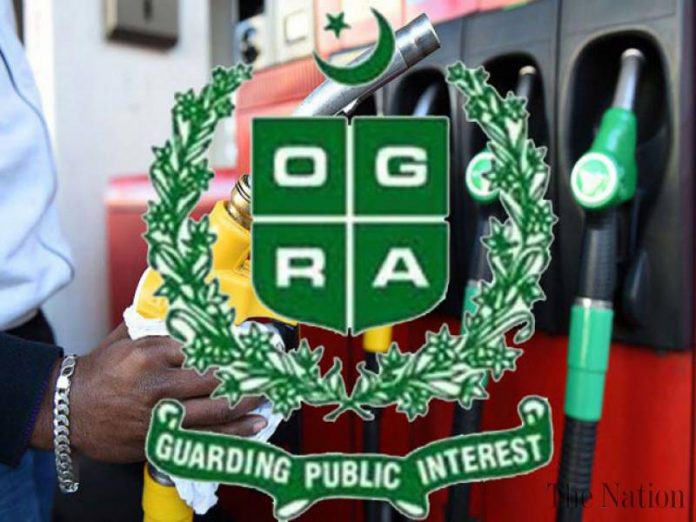 Pakistan Muslim League-Nawaz (PML-N) government's pronouncement to put aside the Petroleum Ministry and Oil and Gas Regulatory Authority's (OGRA) advice regarding hike in oil prices for the month of January is a ploy on former's part to gain public's sympathies, Pakistan Today has learnt.
Official documents available with scribe reveal that the Ministry of Finance has advised the OGRA to include full PDL and full GST, except GST on diesel (HSD) in its determination of the oil prices. And, the OGRA mentioned full rates of GST in its working for adjustment of prices of the petroleum products.
"In future, kindly provide the working for Adjustment of Prices of Petroleum Products on the full PDL and full GST for all petroleum products except GST on High Speed Diesel (HSD). For HSD, the applicable GST rate should be incorporated in the working as notified in December 2016 for adjustment of prices of petroleum products which was 31pc applicable till 31st December 2016," mentioned the documents.
A working paper of the OGRA sent to the ministries of petroleum and finance on January 30, 2017, for further necessary process of final approval has confirmed that the OGRA has mentioned 31 per cent GST rate in the price of HSD though notified rate of GST at that day stood at 28pc.
Sources in the petroleum ministry said that though the OGRA is mandated to protect the interests of the consumers in the determination of POL prices, it has fulfilled the instructions of the finance ministry by mentioning 31pc GST rate in the per litre price of HSD. They said the OGRA is required to mention notified rates of taxes in its working paper.
It may be mentioned here that the OGRA usually works out oil price in accordance with notified rate of GST on each POL product. But, during one month of January, it has mentioned the wrong rate of 31 per cent GST on HSD, while notified GST rate on diesel was at 28 pc.
During last month of January, the OGRA has prepared two working papers as the government made two revisions in the oil prices during one single month.  One revision was made for the period starting from January 1, 2017, till January15, while second revision remained effective from January 16, 2017, to January 31, 2017.
The sources also said that the finance ministry under its strategy to secure public's sympathies through the announcement of future POL prices has been throwing dust in the eyes of the public by announcing lower rates of oil prices in comparison with the working of the Ministry of Petroleum & Natural Resources and the OGRA. It is unfortunate that finance ministry ostensibly to secure public's sympathies has advised the regulator to mention the full rate of GST in its working on future POL prices. This practice must stop and OGRA should mention notified rate of GST in its working, sources said.
Federal Finance Minister Ishaq Dar while announcing POL prices used to make high claims that the government would bear an additional burden to give relief to the masses and by ignoring the recommendations of the petroleum ministry and the OGRA regarding oil prices.
He is found persuading regulatory authority to set aside its practices and regulations regarding its working on future oil prices.  It is to note here that at present ex-refinery price of per litre MOGAS (petrol) stands at Rs43.15, IFEM (Inland Freight Equalization Margin) at Rs2.99, dealer margin Rs3.16, distributor margin Rs2.41, petroleum levy Rs8.37, sales tax Rs10.21; with maximum ex-depot sale price Rs70.29/litre.
Similarly, ex-refinery price of per litre high-speed diesel (HSD) stands at Rs47.82, IFEM (Inland Freight Equalization Margin) Rs 1.32, dealer margin Rs2.67, distributor margin Rs2.41, petroleum levy Rs7.87, sales tax Rs17.39. Keeping the maximum ex-depot sale price Rs79.48/litre.