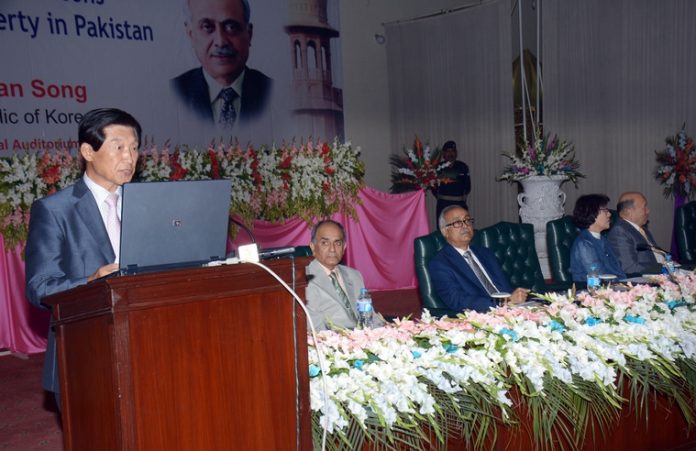 Central Development Working Party (CDWP) has approved the establishment of Pak-Korea Hi-Tech Agriculture Innovation Centre/Technology Park at the University of Agriculture, Faisalabad (UAF), with an estimated cost of Rs 3 billion. This was stated by the University of Agriculture Faisalabad's Vice Chancellor, Prof Dr Iqrar Ahmad Khan while addressing the inaugural session of Systematic and Evolutionary Microbiology in the Modern Era, arranged by Department of Agronomy, UAF.
He further said that the technology park was going to add value to agro products through product development and training, bringing innovation and skills to the agriculture sector in order to improve and capture the value chain in the existing supply chain system.
The project will also focus on three aspects of agri-entrepreneurship including promotion and commercialization of new technologies and innovations, capturing the value within the value chain, enhancing and managing the efficiencies of Agri-farms and Agri-businesses.