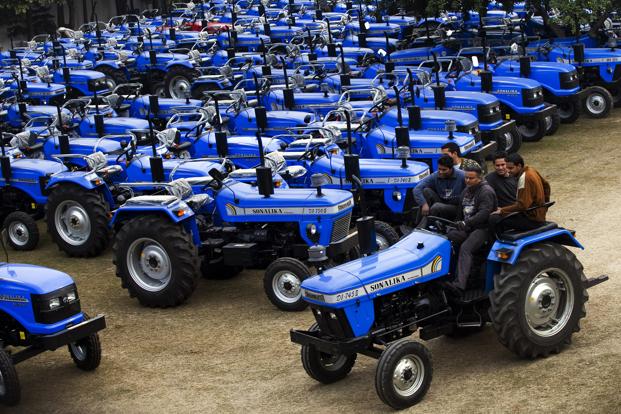 The government's  tax relief incentives on sales of tractors have caused its sales to reach a three-year high and the trend is likely to continue for major tractor selling companies.
The tax cut for tractors is set to boost sales of Al-Ghazi Tractors aiming for a 15 percent increase this year, said Mohammad Shahid Hussain, chief executive officer at Al-Ghazi  Tractors  Ltd. Chief Executive Officer Syed Muhammad Irfan Aqueel expects Millat Tractors Ltd, the country's largest tractor company to cross the sales figure of 30,000 in the year ending June compared with about 21,000 last year.
Tractor sales in the country rose to 5,390 units in January, the highest since December 2013, according to data released on Friday by the Pakistan Automotive Manufacturers Association.
Hussain of Al-Ghazi Tractors Ltd commented that the efforts by the current ruling party although a little late are a realisation that the major political vote bank is from the rural sectors of the country and government's efforts are concentrated towards winning them over.
"Agriculture is the backbone of our economy and farmers must be facilitated to achieve bumper crops for accelerated gross domestic product growth, prime minister Nawaz Sharif said in a statement at the time.
Shares in Al-Ghazi Tractors advanced 4 percent to 610 rupees at 9:39 a.m in Karachi on Monday, snapping a five-day losing streak. Millat Tractors rose 2 percent. The stocks experienced an appreciation due to the news of the sales growth, along with the prospects of the boom in the agricultural industry amidst government's actions, said Gohar Rasool, head of international sales at Intermarket Securities Ltd.
While government's efforts are being applauded, there are serious doubts whether they will be sustained after the election.