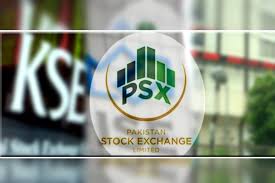 KARACHI: Despite certain issues and violations during the audit of MR Securities conducted in 2015, Securities and Exchange Commission of Pakistan (SECP) and Pakistan Stock Exchange (PSX) had ignored these issues and violations, a finding report of PSX received by Pakistan Today said.
"Two audits of MR Securities were conducted in 2015, one by PSX through System Audit and another by SECP. The report of system audit was without any adverse findings. However, Regulatory Affairs Committee (RAC) was informed that SECP audit revealed certain issues and violations with respect to segregation of assets and maintaining of two types of books —by the broker," the report claimed.
One of the broker who disclosed this report said, "it means there is involvement of any SECP official in such scam of MR Securities."
The SECP had issued show cause notices to more than 30 brokers throughout the country but there is no fine imposed on them till now.
A broker said, "one or two more brokers of Lahore involved in scam may also come under-investigation and can default."
However, in the report it is mentioned that despite having red alarm, matter was not escalated to the right forum for any timely action.
Judgment and working style of CRO-PSX was felt questionable, who being part of the Oversight Committee and privy of the relevant vulnerable situation of the brokerage house well in advance, did not share the material information with SECP despite their enquiring and RAC.
Despite being a member of Oversight Committee and Joint Inspection, there was no bar on him under the JIT mechanism to perform independent role as CRO of PSX and in that capacity he was obliged to bring into the loop, the chairman-RAC to whom he functionally reports and never apprised him either in person or through a telephone call.
The report further said the CRO, having become aware of the situation on January 16, 2017 did not raise flag in RAC meeting which was held on January 27, 2017 and only moved an email Note to RAC in the night of Friday, February 03, 2017. Further, on closure of office by the broker on February 01, 2017 and panic situation created by the investors, the CRO deputed CCO to visit Lahore instead of going himself to handle the situation despite knowing gravity of the same.
Moreover, on visit of sub-committee of RAC to PSX for hearing appeals on February 07, 2017, they asked CRO to brief them about cases of vulnerable brokers, however, he did not avail such opportunity. The CRO remained constantly in contact with CEO of MR Securities on Whatsapp, however, such fact was not disclosed by him during the interview held by Head of Internal Audit and RAC came to know from Mr. Yaser and on seeing CRO's cell phone.
It further said that a design lapse was found in the structure and governance of the Oversight Committee and the process / mechanism under which it carries out joint inspection of brokerage houses of PSX, without sharing with the RAC and Board of PSX. There is an urgent need to re-visit governance of the said committee and its reporting requirements.
It said, "there is a dearth of market intelligence in the Exchange, unless on alarming flag is raised by another broker or complaints are filed by the investors." "Surveillance function at PSX was found wanting and there is a system gap," it added.
Question mark on the system audit was raised also, which is just box ticking exercise and total failure in identifying issues. It adds no value.
At PSX Board, representation of TREC holders is there, however, all of them were based in Karachi and there was no representation from northern side to highlight issues which relate to brokers belonging to former Lahore & Islamabad stock exchanges.
Some recent problems are from brokers of the former LSE & ISE. The CRO informed that prior to integration concern was expressed by him if the brokerage houses of then Lahore and Islamabad Stock Exchanges were in order, but SECP stance at that time was that there is time constraint to address that aspect prior to integration as it is an ongoing process and SECP will coordinate with RAD of these two locations to address this situation.
The report said, "as actual status of finding of inspection of the former LSE & ISE's brokers is unknown, therefore they could be of very high risk. Joint inspection of all these brokers needs to be carried out on a priority basis to assess the real situation and to take remedial action. It is feared that some of them may still be suffering from the 2008 crises and hiding the real position. Going forward, the CRO should brief the key findings of III in each meeting of RAC.
The mother of all evils is allowing to keep custody of cash and securities of investors by the brokerage houses in their sub-accounts, which should be eliminated as soon as possible with the alternate mechanism of settlement of trades directly through investor accounts of the clients, the report added.