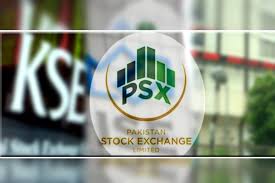 Pakistan Stock Exchange (PSX) suspended all trading terminals of M/s S Z Securities (Pvt) Ltd  (TRE certificate holders of PSX) of Lahore to protect the interest of the investors as it was found in some illegal trade, said a notice of the PSX here on Tuesday.
Through a notice, M Abbas Mirza of PSX has informed the Central Depository Company (CDC) and other related institutions that in an effort to protect the interest of investing public and as required under Clause 3.11.1 of Chapter 03 of PSX Regulations, has suspended all the trading terminals of M/s S Z Securities (Private) Limited with immediate effect, consequent upon imposition of suspension on the admission of the above named participant to the Central Depository System by M/s Central Depository Company of Pakistan Limited."
This is the fifth brokerage house whose trading license was suspended by PSX after MR Securities, AWJ Securities of Islamabad, MAM Securities and Stock Street securities (Pvt) Islamabad.
In May 2016, the PSX suspended a license of Stock Street Securities (Islamabad) but the investors of this brokerage house are still waiting for their money. While in February 2017, PSX suspended licenses of MR Securities of Lahore, AWJ Securities of Islamabad and MAM Securities of Islamabad.
The PSX asked the investors to submit their claims with all necessary documents.
S Z Securities (Pvt) Limited was in this business for the last 22 years and was among the pioneers in setting up securities business in Pakistan.
S Z Securities (Pvt) Limited was a corporate member of the Lahore Stock Exchange (G) Limited. The company is principally engaged in the business of brokerage, underwriting buying and selling of stocks, shares, modaraba certificates etc.
In addition, the Federal Investigation Agency (FIA) has unearthed a billion rupees scam in PSX and arrested a front man of M/s Zafar Moti Securities and Adam Securities, while the PSX did not take any action against these securities till now.