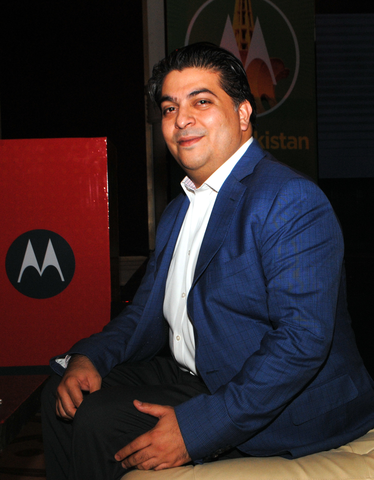 In a dynamic smartphone market where it is hard to keep track after having attained success in the international smartphone market, Lenovo is eying to secure a place among the top five handset producers in Pakistan.
Lenovo is coming up with innovative ideas to capture different markets of smartphone globally. It recently debuted its Moto Z line of smartphones through its subsidiary Motorola Mobility in Pakistan. The handset debuted last year as one of the first modular handsets along with the LG G5. It released separate snappable add-ons, called Moto Mods that are connectable to the back of the Moto Z. The Moto Mods released are JBL SoundBoost speakers, Insta-Share Projector, power packs from Incipio and Hasselblad True Zoom. Motomods add modularity to the Moto | handset which makes it unique in comparison to its competitors.
According to GSM Arena and Gartner, Lenovo became the second-largest company in 2016 in term of selling cellphone units. In the financial year 2015-16 it has grabbed double-digit growth in emerging markets – 96 percent in Asia Pacific, 83 percent in Europe, the Middle East and Africa (EMEA) and 46 percent in Latin America.
"Due to enormous potential in the Pakistani market we envision to position ourselves in the top five cell phone companies," said Sharay Shams, General Manager for Smartphone, Lenovo Middle East.
Pakistani buyers have the purchasing power, so Lenovo is expecting strong growth here in the coming years. Pakistan's yearly mobile phone sales have reached to 12 million, 3 to 4 million higher compared with 2014-15, he added.
Lenovo is targeting the Rs10,000 to Rs75,000 range of mobile sets which is flooded by many popular brands like Samsung, LG, Oppo and others "To stay in business we have to produce a new innovative product after a certain while," says Sharay.
Slim and large mobiles sets have become a norm in the market now and the consumer demands something unique, so only through innovation they can make a dent in the market where already popular handset makers are present. Because of this very reason Lenovo has adopted the tagline "different is better" when progress never ends, there is no best, only better, he said.
Lenovo sold 3 million cell phones of the recently launched Moto Z globally and is ranked number 4 worldwide (outside China).
A large geographical area of Pakistan still lacks in 4G coverage and remains among the biggest challenges the country faces in terms of internet penetration. "This is what I call opportunities," says Sharay; large geographical areas need large footprint for business, however, in turn, it means a lot of business as soon we start covering it.
4G hasn't penetrated many areas of Pakistan, but by the time it comes online, this turns into a potential market for smartphone makers. In Pakistan, Lenovo has contracted with distribution companies Muller and Phipps (M&P) and Mobile Sales and Distribution (MSD) in order to reach far-flung areas of the country.
The mobile market of Pakistan is divided into three regions, namely South region comprises of Sindh and Quetta Belt, Central region which covers whole of Punjab and North region which includes Islamabad and other northern areas of Pakistan. Sales wise Central region is on top, second is South Region while third is North region.
The online shopping trend in Pakistan is revealing interesting facts about the country, it shows a constant growth in the country since its consumers are becoming tech savvy day by day, says Sharay. Over the next seven to ten years, a big portion of Pakistani market will be online which makes Pakistani market more interesting for Multinational companies.