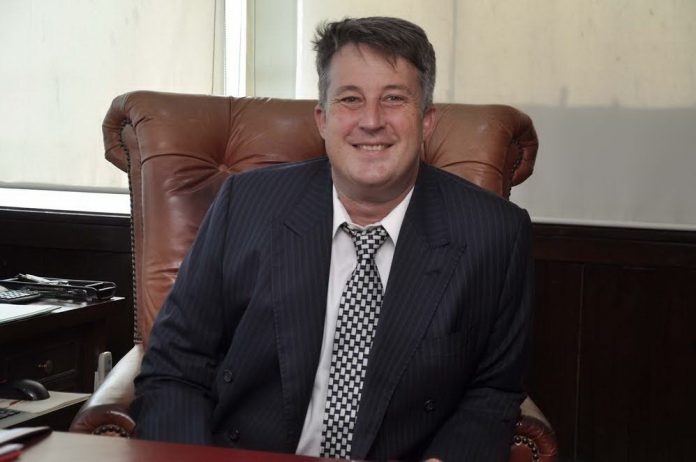 After operating the Pizza Hut franchise in Pakistan for 25 years, MCR has now entered into a special agreement with Yum Brands – the parent company of the international pizza chain. The ceremony to sign the agreement was held at US Consulate Karachi, on Friday.
Under the agreement the franchisee – intending to expand the pizza chain locally – will be able to carry out an Initial Public Offering in future to list the Pakistani subsidiary of Pizza Hut International at the Pakistan Stock Exchange. Moreover, MCR now also holds the status of 'Master Franchisee' through which it will be allowed to distribute the franchising rights of Pizza Hut to local businessmen.
Randall Blackford, GM Pizza Hut International and Yum Brands for the Middle East, Africa, Pakistan and Turkey, was in Karachi for the event; in an exclusive pre-event interview with Profit, Blackford said, "This is one of its kind of an agreement, we have not given this kind of authority to any franchisee in any country [to distribute franchising rights] but seeing how MCR has expanded Pizza Hut's reach over the last 25 years in Pakistan, we are excited to enter into this agreement with them."
"A huge level of mutual trust is the base of this agreement," said Blackford.
"IPO is not planned for the next 12 months," said Aqeel Hassan, CEO MCR. He further added, "We will obviously gauge the market and decide if it makes sense for our company to go public. However, the expansion plan is such that perhaps MCR will decide to go public in next 12 months. We have just signed an agreement that gives us the right to go public," he spoke of the MoU signed by MCR and Yum Brands today.
"Once the company goes public, it will open opportunities for MCR to expand itself further," said Hassan, "[…] and MCR then intends to take Pizza Hut to greater heights," said the CEO of the expansion plan.
Albeit MCR the opening of a dozen Pizza Hut outlets in last year alone, amounting to a total of 74 stores of the international chain in 34 cities, the company now plans to further expand its reach. According to Hassan, Pizza Hut will now enter more cities, more zones and more areas that provide opportunity.
"We have agreed with Pizza Hut that we are going to open many more stores in Pakistan, we want to maintain the leadership position amongst the international brands in Pakistan," said Hassan.
"I don't think there's another brand of this scale and stature that has won the heart of Pakistani people the way Pizza Hut has," said Blackford. "I think we are in a unique situation with no competition of such an international scale and it speaks very highly of our partners here who have been winning the hearts for 25 years," the GM commented on the trust due to which the two companies have joined hands to further strengthen Pizza Hut's presence in the country.