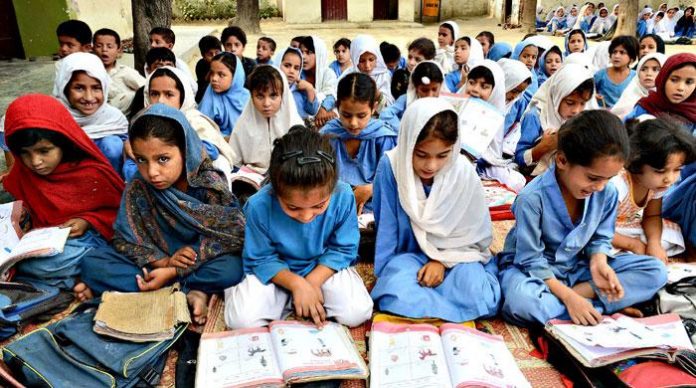 ISLAMABAD
President Pakistan Businessmen and Intellectuals Forum (PBIF), Senior Vice Chairman of the Businessmen Panel of FPCCI and Former Provincial Minister Mian Zahid Hussain on Wednesday said that the dysfunctional educational system is holding the economy back.
The government should increase investment in education to achieve high growth rate otherwise the competing nations will continue to dominate the international market, he said.
Mian Zahid Husain said that government is spending around two percent of the GDP on education which is inadequate while the state-run educational institutions have become dysfunctional and that they must be revived.
He said that around 73 per cent children are enrolled in primary schools in the country while the rate of primary enrolment in India stands at 99 per cent and 96 per cent in the Bangladesh.
Adult literacy rate in Pakistan is 57 per cent while the same is 62 per cent in India and 73 per cent in Bangladesh. Adult literacy rate has jumped from 20 per cent to 57 per cent in the last 55 years but other regional countries have performed well, he noted.
Mian Zahid Hussain said that over fifty million people in Pakistan are illiterate which is considered a hindrance in the national development that must be resolved.
He said that our country was a model for the developing world with growth rate better than that of India and Bangladesh while our per capita income rose by 3 per cent annually. After 1990 growth rate averaged four per cent while per capita income fell below two per cent. However, India and Bangladesh performed well during the period leaving Pakistan behind, he said.
Time has come for the policymakers to rethink national priorities and start investing heavily in education and health to achieve growth rate enough to absorb rising number of unemployed.