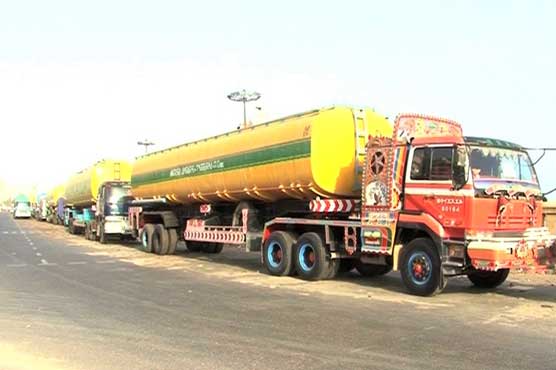 Islamabad: Oil Companies Advisory Council (OCAC), a consortium of various oil marketing companies and refineries has sought one to two years for meeting the regulatory standards for its fleet of oil tanker vehicles. They also expressed grievances over the Ahmedpur East tragedy which claimed over 200 lives.
OCAC has drawn up a strategy to improve their existing system of oil transportation which will ensure safe delivery of the commodity. Initially OCAC said initially the plan will be instituted to improve the management of drivers and vehicles. And close coordination will be ensured with provincial and federal government departments for emergency purposes, which will help in event of any incidents occurring.
They will work in conjunction with the provincial and federal government agencies to raise awareness and impart knowledge about the dangerous nature of petroleum products to the public. This will ensure that the public will know how to react and respond in case of such incidents. It has also planned to shift all petrol movement via tankers from north to south via pipelines in the next few years.
The industry said most of the premium motor gasoline (PMG) was being transported via tankers across Pakistan, whereas high-speed diesel (HSD) is being transferred via pipelines. A 20pc surge increase in PMG has been recorded in last two years; OCAC said which has put immense pressure on the supply chain which includes terminals, ports and road transport network.