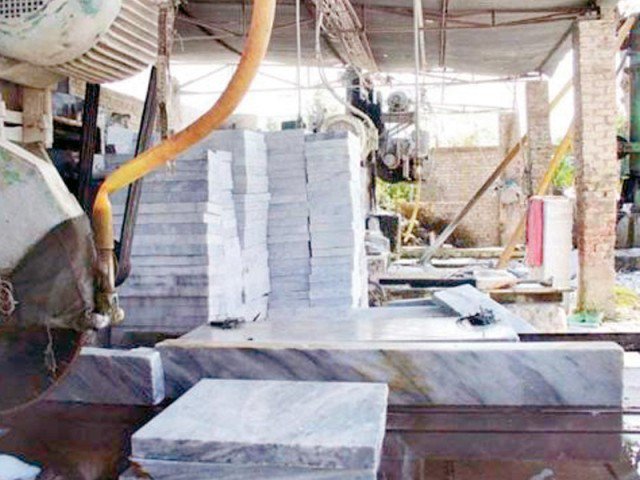 Karachi: The All Pakistan Marble Mining Processing Industry and Exporters Chairman Sanaullah Khan on Tuesday said marble exports had fallen 32pc from $57.96m in 2016 to $39.46m by end of financial year June 2017.
Khan cited the absence of bank support for such a major plunge in marble exports. He said that the industry has been unable to obtain industrial loans and has been compelled to get loans on commercial rates which have severely hampered their ability in developing their operations. He added that Pakistani marble is in high demand abroad and domestic requirement of it has also risen in the construction industry, but due to a lack of funds it is unable to invest in new machinery.
As per industry officials, the failure to implement proper policies on part of previous regimes has been a major reason for the decline of the marble industry. They said that the Pakistan Stone Development Company (PSDC) is also to be blamed equivocally for the fall of the marble industry.