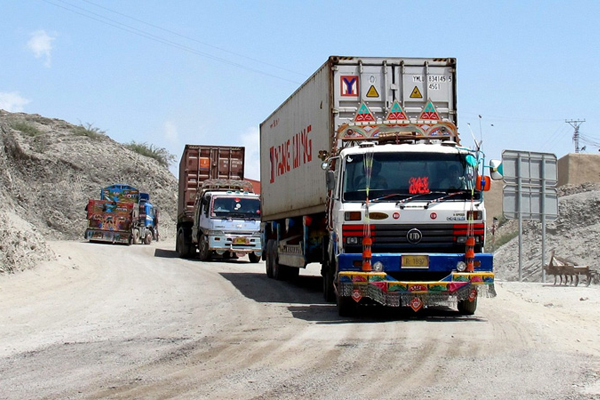 Islamabad: Due to worsening relationship with Afghanistan, Pakistan is concerned that the former may not allow the use of its territory for transportation of goods to member states of Economic Cooperation Organization (ECO) and other European nations.
Since work on CPEC is being carried out, Pakistan is interested in connecting to Central Asian countries using land routes which would mean passing through the Afghan territory.
Although Pakistan and Tajikistan had expressed an interest in inking a transit trade agreement with Afghanistan, the latter's insistence on India's inclusion into it was rebuffed by Pakistan. Pakistan said till the diplomatic ties with India aren't improved, it cannot be a part of this agreement.
ECO Transit Transport Framework Agreement (TTFA) came into effect back in May 2006 to which Pakistan is also a signatory.
Although both Pakistan and Afghanistan haven't agreed to the Convention on the Contract for International Carriage of Goods by Road (CMR), while other ECO partner nations are already a member of it.
Agreement to CMR is necessary for both the countries, as Pakistani vehicles would not be eligible to transport goods via land routes to other ECO member states and European nations.
A meeting held on 4th of August had discussed that all relevant authorities, provinces and Ministry of Foreign Affairs had a unanimous opinion that Pakistan should join the CMR convention, 1978.
They voiced fears that joining the CMR convention would be useless unless Afghanistan doesn't become a part of it, as it would create impediments in transportation of goods using land routes to Central Asian and European nations.
As per cabinet members, more debilitation needed to be undertook on this matter and the decision was postponed till further notice.