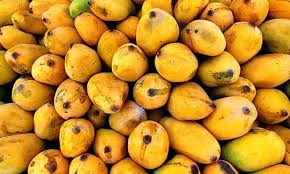 Islamabad: 24,393 metric tons of fresh fruits worth $19.483 million were exported during the first month of current financial year as compared to exports in same period last year (SPLY).
According to data available from Pakistan Bureau of Statistics (PBS), during July 2017 about 32,702 metric tons of vegetables valuing $10.330 million were exported.
During the period under review fruit exports decreased by 16.10 percent, whereas vegetables exports increased by 26.80 percent respectively, it added.
Meanwhile, wheat exports from the country also grew by 100 percent as 353 metric tons of the commodity worth $730,000 exported as compared the same month of last year.
The country exported 58,555 metric tons of sugar valuing $27.584 million in first month of current financial year as against the same month of last year.
During first month of financial year 2017, rice export grew by 28.49 percent as about 200,995 metric tons of rice valuing $107.896 million exported.
In July, exports of basmati rice increased by 18.96 percent as about 30,951 metric tons of basmati rice worth $32.990 million was exported.
It may be recalled that food group exports recorded a 34.74 percent growth during first month of current financial year and stood at US$ 250.860 million as compared to SPLY.