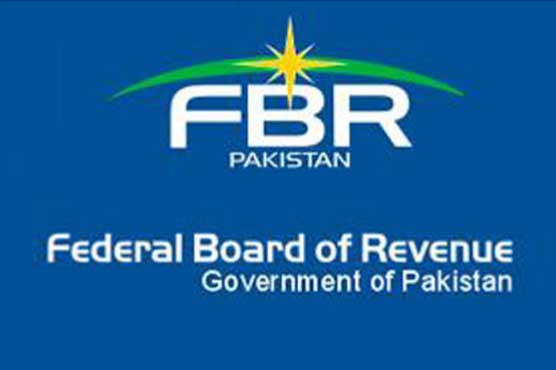 ISLAMABAD: Special Assistant to the Prime Minister on Revenue Haroon Akhtar Khan has described the state of the economy as "healthy and stable" with most of the economic indicators showing positive growth trends as evidenced by stable ratings regularly given to Pakistan by international agencies monitoring our economic performance.
He was speaking to the participants of the 107th National Management Course (NMC) during their visit to the FBR House on Wednesday. FBR Chairman Tariq Mahmood Pasha, National School of Public Policy Dean Naeem Aslam and members of the FBR were also present.
Giving an overview of the state of the economy and the growth trends on the revenue generation front, Haroon said the country was well on its way to achieving 6 per cent GDP growth during the ongoing fiscal as compared to 5.3 per cent growth recorded last year. He said a similar growth trajectory was visible in the revenue collection which had gone up from Rs 1946 billion in 2013 to Rs 3362 billion in 2017, recording an overall 73 per cent growth in the last four years.
He said FBR was looking at Rs 4000 billion revenue target for the ongoing fiscal and even though it was a humongous task, efforts made in recent years had paid dividends and made it possible for the government to give away an additional Rs 3500 billion to the provinces under the NFC which would not have possible without optimal resource mobilisation. "We have shown results despite a marked decrease in the inflation which is around 4 per cent currently as against 9 per cent in 2013 and almost 25 per cent in 2008-09.
Haroon Akhtar also dispelled the impression created about the accumulation of government debt which stands at 61 per cent of GDP while it was 60 per cent of GDP in 2013.  He said that the external debt was 21 per cent of the GDP in 2013 and it is now 20 per cent of the GDP.
The Special Assistant to the PM on Revenue conceded the country's imports had gone up to $ 53 billion but "they reflect on the consumption capacity and strength of our economy. The situation is obviously challenging and we must do a lot of work to increase our exports."
Tariq Mahmood Pasha also spoke on the occasion and briefed the participants about FBR's efforts for broadening of tax base which he identified as the key area his team had selected to work on to promote tax compliance and enhance the tax-to-GDP ratio. Earlier, separate presentations were given by FBR Member Operations Kh Tanveer Ahmad and FBR Member Customs Zahid Mahmood Khokhar on the working of Inland Revenue Service and Pakistan Customs Service.
Towards the end, NSPP Dean Naeem Aslam thanked the FBR management for hosting the participants and giving them an insight into "a real government at work". Shields were also exchanged.