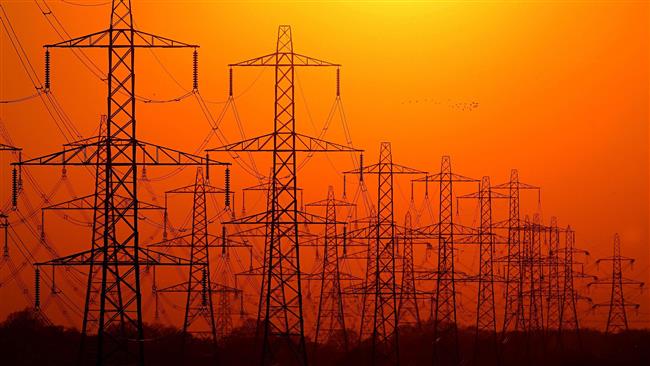 LAHORE: The $2b Matiari-Lahore high-voltage direct current (HVDC) 660kV transmission line is facing numerous delays, as the Chinese company contracted to execute the project has slowed down work.
Also, the government won't be reaching an agreement for another 660kV HVDC transmission line between Port Qasim and Islamabad with the company, reported Dawn.
This 878km Matiari-Lahore transmission line is part of China-Pakistan Economic Corridor (CPEC) and is Pakistan's first undertaking based on direct current (DC). It will have the ability to transmit 4,000MW of electricity once its complete.
The Chinese company is said to have halted work near sites like Balloki, Bhaipheru and Matiari (Sindh), said official sources. It was given letter of interest from the government in February to start construction work on various sites and land was handed over to them in January this year.
A power division official in the energy ministry attributed three reasons for the Chinese company having slowed down work on two major sites, one was the creation of revolving fund and other was maintenance and operation of this project.
The revolving fund creation is for catering payments to the Chinese company in case its bills get delayed. The dispute between the government and Chinese company is over the amount to be allocated to this fund.
The Chinese firm has demanded the establishment of this fund immediately; whereas authorities want to be measured on the issue before reaching any conclusion.
Second major issue of contention is the Chinese firm wanting National Transmission and Despatch Company (NTDC) to procure spare parts from China on its own and furnish them for operation and maintenance of this venture.
Contrarily, the government wants the Chinese firm to carry out this work, to avoid blame for any problems developing in the future, explained the official.
Third problem pertains to the establishment of four coal-fired power plants in Thar, which were expected to come online in May 2020, are hoped to become operational by November 2020.
Matiari-Lahore transmission line is supposed to discharge power from these plants. The government fears if the transmission line gets completed by May 2020 and the power plants aren't online, it faces the prospect of paying 90 paisa per unit wheeling tariff.
This would mean, the government would require paying billions over a period of six months, said the official.
The project faces probability of further delays which could hamper the commissioning of the power plants, and which is why the government hasn't announcement an official date for the initiation of the project which is supposed to be concluded within a span of 27 months, said the official.
Due to these pending problems, the Chinese had to slowdown work on the project and sent back its engineers to China and escalated efforts to get these issues resolved, the official remarked.