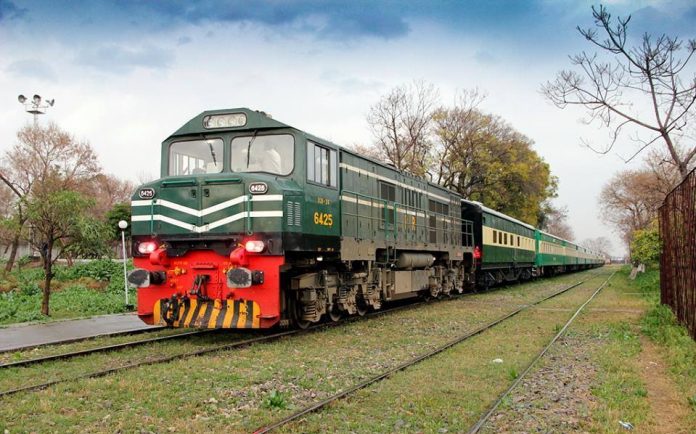 ISLAMABAD: Ministry of Railways is planning to launch three new train services between Kohat-Rawalpindi, Karachi-Mirpurkhas and Sibbi-Khost during the current financial year.
"At present, 104 passengers and 60 trains, including 12 freight trains, are operative in the system per day," an official in the ministry told APP. To a question, he said that the deficit was budgeted at Rs33.50 billion during 2013-14 which was brought down to Rs32.35 billion through increased revenue and reduced expenditure through improved managerial control.
He said that this trend continued during the financial year 2014-15 and 2015-16 in which the deficit was further reduced to Rs27.246 and Rs26.993 billion respectively.  The final accounts for the financial year 2016-17 are under finalisation, he said adding that the deficit is likely to be enhanced this year due to increase in salaries and pensions paid by the government.
To another question, he said that it was a fact that Pakistan Railways had started a project for up-gradation of Main Line-1(Peshawar to Karachi) and the establishment of a new dry port near Havelian, under China-Pak Economic Corridor (CPEC).
The official said that currently, the preliminary design of the project is under review and it is expected that the work on the ground would be started early next year. He added that the project entails up- gradation of railway system from Peshawar to Karachi, including Taxila to Havelian section having a speed of 160/120 km/hr, modern signalling system, upgraded stations and rolling stock.
For the implementation of the project, a framework agreement had already been signed between the government of Pakistan and government of China in May 2017, he added.