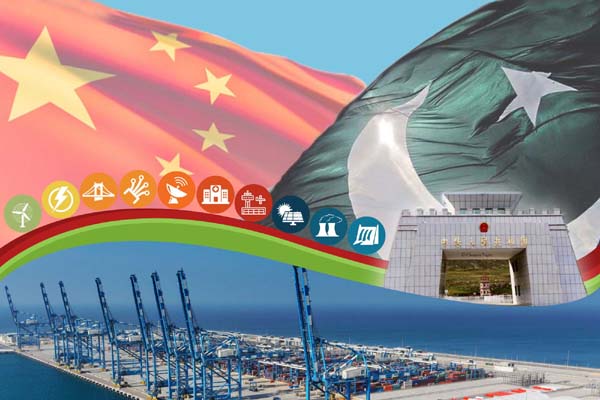 ISLAMABAD: Pakistan will have to pay only 1 or 2 percent interest on concessional loans given by the Chinese government for execution of the CPEC-related projects, said a spokesman of Chinese Embassy on Sunday.
In case of the investments coming from the Chinese enterprises, the rate of interest is 5 percent or less than that. And even that interest is to be paid to the Chinese Banks by the enterprises themselves, said a spokesperson of the Chinese Embassy here on Sunday while commenting on the media's reports relating to the interest-rate.
The concessional loans are mainly consumed for infrastructure development. These are also utilized for the energy-related projects. Through the loans and the investment, China is supporting Pakistan's economy and helping to improve the living-conditions of the people, he added.
The CPEC is a flagship socio-economic development project that is meant to serve all parts of the country across-the-broad through mutual consultation. Commenting the media's reports regarding stoppage of funds to three CPEC"s related projects, the spokesperson said, such reports are incorrect. There is no question of halting the funds. In fact, in the case of three reported projects, financial mechanism or mode of funding is being reviewed. This is being done through mutual consultation of the two governments.
Revision does not mean change or stop the funding for any specific project. Revision of financial arrangement takes place for the overall improvement of the things at the both sides. Sometime financial adjustment is needed in a specific case on technical grounds, and while doing so the interest of the people or a particular area is kept in view. As per the understanding, the two governments decide or review the mode of funding, whenever it is so required.
The revision of any financial management in respect any project should not be taken in a negative way. Each project is important one for the two governments, and financing arrangement is made accordingly.
Creating misgiving and misunderstanding regarding CPEC should be avoided, since it is a major and pilot part of the Belt and Road's initiative and the leadership of the two governments gives high priority to it. The significance of CPEC is above the board for the people of the two countries, the spokesperson added.
The first-stage, implementation of early harvest projects is going to be completed soon. Its dividends also started coming, mainly overcoming the country's energy shortage. The two governments have also finalized long-term CPEC"s plan, till 2030 that is likely be announced on Monday. Meanwhile, the Pakistan's Foreign Office spokesperson Muhammad Faisal has also refuted reports that Beijing had halted payments on some of the China-Pakistan Economic Corridor projects in the country. At the recent press briefing, he said there was no news from Beijing that the Chinese government was halting funding for any of the projects, adding that execution of payments takes place in a specific manner.