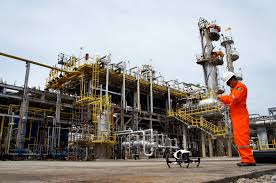 ISLAMABAD: First ever survey for national industrial innovation to design appropriate policies and strategies leading towards the improvement of the quality of Pakistan products would be started from Punjab soon.
The survey called First National Industrial Innovation Survey would be conducted by Pakistan Council for Science and Technology (PCST) with the allocation of Rs45.041 million.
It is one of the projects approved with the efforts of the PCST, designed for the time duration of 24 months, which would motivate factors for firms to initiate innovative activities, an official of PCST told APP.
He informed that the study would provide insight into the innovation process in the industrial sector of Pakistan which would be useful for future planning and management for our industrial production. "This survey would have long-term effects to boost our economy as well as earning of foreign exchange," he stated.
It would also be a landmark step to achieve the target set under vision 2025 aimed to increase export from US $25 billion to $150 billion annually, and become a part of 25 largest economies of the world, leading to upper middle-income countries' status and creating at least five global Pakistani brands, he informed.
He said that the survey would also suggest policy measures and roadmap for nurturing new ideas in the manufacturing sector to enhance its competitiveness in the national and international market.