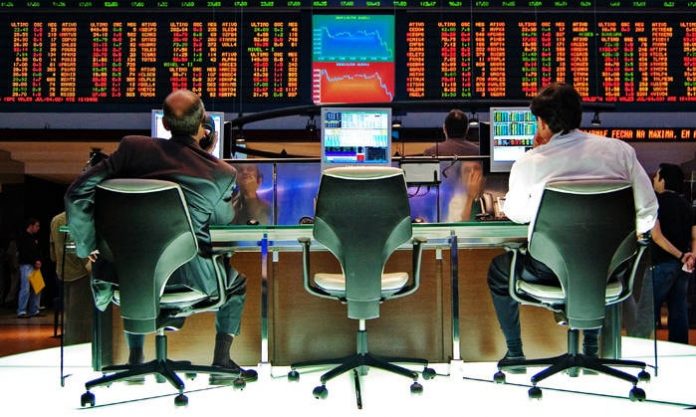 LAHORE: The outgoing week saw the culmination of the upward rally which commenced on December 20, 2017, and peaked on January 10, 2018, with a net gain of 14 per cent. Since then the index has had red two sessions correcting 2 per cent or 697 points, which has trimmed weekly gains to 1 per cent or 410 points with the index closing the week at 42,934 points level.
Going forward, equities may be further pressured as agitation movement by opposition parties begin on January 17 to protest against the Model Town incident.
Participation improved significantly as profits were booked, average volumes increased 30 per cent week on week basis while value rose 44 per cent.
Stocks including HBL (+0.7 per cent), COLG (+5 per cent), POL (+0.7 per cent), PIBTL (+1.8 per cent) and FFC (+0.3 per cent) added 53 points to the index, while PSO (-3.9 per cent), DGKC (-4.9 per cent), OGDC (-1.4 per cent), ENGRO (-1.7 per cent) and UBL (-1.1 per cent) withheld 159 points.
On the sector front; Cements and Oil & Gas Marketing sector cumulatively withheld 136 points whereas Chemical sector added 17points.
Foreigners bought $ 26 million worth of shares during the week against buying of $ 23 million during last week. On the local front, individuals were net buyers of $ 11 million whereas banks were net sellers of $ 18.5 million.