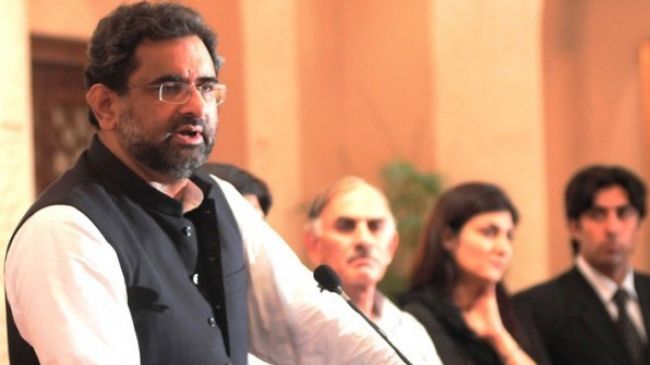 DAVOS: Prime Minister Shahid Khaqan Abbasi Thursday said the present government had established liberal and attractive policies for international investors and ease of doing business framework was in place.
The Prime Minister said this during the meeting with Jermy Weir, CEO, Trafigura and Pierre Eladari, CEO, Puma Energy at the World Economic Forum (WEF) in Davos, Switzerland.
Special Assistant to PM Ali Jehangir Siddiqui and senior government officials were also present during the meeting, a press release received here from Davos said.
The Prime Minister appreciated their current investment in Pakistan and invited them to further expand investments in Pakistan in diverse sectors.
He apprised that Pakistan had achieved significant economic stability and improved law and order situation that had boosted the confidence of local and foreign investors to invest in Pakistan.
The government had undertaken mega energy projects to address the energy issue faced by the country, the prime minister emphasized.
He assured them that the market holds a lot of potential for their business. Both the CEOs thanked the prime minister and expressed the hope to further expand operations.
They acknowledged the government's pro-investment policies and indicated towards actively looking at new investment opportunities in the liberal policy environment and a supportive regulatory regime. In 2017 Trafigura joined Pakistan Gas Port Limited as an investor and Puma Energy recently acquired a 51% interest in Admore Gas.