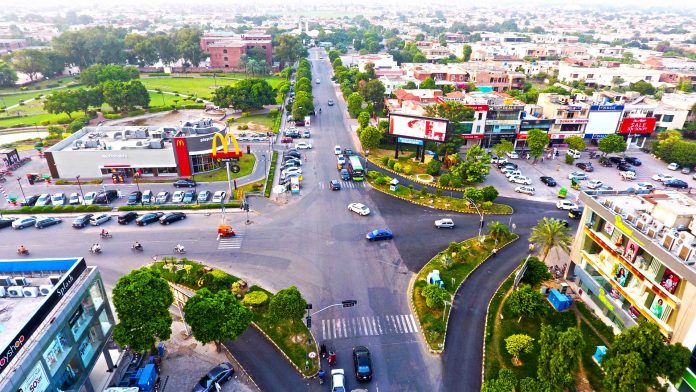 KARACHI: Inflation monitor data from State Bank of Pakistan revealed Lahore has the highest inflation compared to other cities across the country.
Inflation on a year-on-year basis touched 6.6 percent in December 2017 compared against 1.8 percent in corresponding period of 2016, reported Express Tribune.
Economic experts were unable to pinpoint an exact reason for this anomaly and stated it could be possible that fall in cross-border trade with India could have contributed to this increase in inflation and rise in prices of agriculture products in Lahore.
Ironically, the country's second largest city and urban dwelling has registered higher inflation in the last few months including December 2017. According to IBA Karachi Assistant Professor & Research Fellow (CBER) Dr Aadil Nakhoda, this was the main reason attributable to the rise in cost of living in Lahore.
Islamabad bagged the second position according to SBP's inflation monitor data with a consumer price index (CPI) of 5.6 percent in December 2017 compared against 4.1 percent in corresponding month of 2016.
Karachi recorded the lowest inflation numbers among Pakistan's top five cities of 3.1 percent during December 2017 compared to 2.6 percent in corresponding month of 2016. In 2016, Karachi had exhibited the highest inflation numbers among the five biggest cities of Pakistan.
Also, the metropolis Karachi has experienced higher economic growth compared against other major cities of Pakistan which converted to increased inflation in last two to three years. During first half of January to June 2016, Karachi experienced average inflation of 5.1 percent.
But the trend was back-pedaled in 2017, as Pakistan's industrial capital and largest city Karachi exhibited lower inflation numbers in comparison to other major cities and fascinatingly Lahore during 2016 had experienced the exact opposite by reporting the lowest inflation figures below 2 percent.