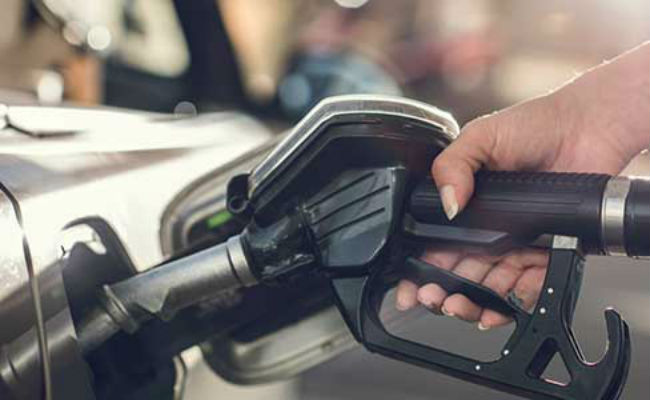 ISLAMABAD: Pakistan has still not formally revised the specifications of fuels and due to which increased content of manganese in gasoline has allegedly been damaging the vehicles and Oil and Gas Regulatory Authority (OGRA) has kept mum over the matter, it was learnt.
Ironically, without conducting specific studies, learning lessons from the world community and revising rules for fuel specifications, the government had decided in November 2016 to upgrade the quality of motor gasoline with the introduction of three grades – Research Octane Number (RON) 92, 95 and 97 – by replacing RON 87. And, at the same time, domestic refineries were also asked to produce superior motor gasoline (petrol).  Consequently, the refineries and suppliers to Pakistan started adding a high dosage of Methylcyclopentadienyl Manganese Tricarbonyl (MMT) to motor gasoline to meet the revised specifications and save cost as production of RON 92 gasoline through other processes would prove expensive. However, during the last year, Honda Atlas Pakistan "HAPL" reportedly made an official complaint to OGRA that fuel suppliers including local units of Shell and Total as well as Pakistan State Oil (PSO) had added manganese (MMT) to their gasoline, which is dangerous not only for the vehicle but also for environment, and human health.
HAPL in its complaint reportedly stated that the percentage/quantity of the additive used to increase the octane rating which is typically a manganese-based product and known as MMT appeared to be damaging to engines in its vehicles.
MMT increases manganese content in motor gasoline which reacts with catalytic converter and chokes it, besides having adverse impact on human health due to air-borne metallic particles.
According to the HAPL official filed complaint, they (HAPL) have conducted tests, and it shows that manganese content is of up to 53 milligrams per kilogram. At above 24 mg/kg, it becomes dangerous not only for the engine and its components but also for the environment and human health. Honda has named Shell, Total as well as Pakistan State Oil (PSO) in their complaint.
Official sources on condition of anonymity informed that still no specification is set for fuels and oil suppliers usually comply with the MPNR Rules of April 2016 for fuel specifications that do no not specify any limit of manganese. They said all fuel imports are cleared by Hydrocarbon Development Institute of Pakistan (HDIP), the government designated laboratory that is responsible for ensuring fuel import quality. OGRA has still not taken any decision over the complaint of HAPL as it has kept mum on the matter due to alleged pressure from the ministry of energy, said sources.
The sources also said that a committee under the leadership of Secretary Petroleum is currently working on the subject. The Director General (DG) Oil has been asked to set the limits/specifications of fuels and working is being done in this regard because specifications of all POL products are issued by DG Oil. And, after setting the specifications of fuels by the DG OIL, the Energy Ministry will issue a notification in this very regard. Though Energy Ministry, DG Oil and OGRA are in process to finalize the specifications of fuels, however, RON petrol is allegedly affecting the efficiency of engine of the vehicle continuously. During last week, Energy Ministry has asked in writing to HAPL to provide comments/details, evidence etc to prove the compliant and still a response from HAPL is awaited, they added.
"Once the DG Oil issues the allowable limits of Manganese for petrol then OGRA will be able to take action on the complaint filed by HAPL that the additive appeared to be damaging engines in its vehicles, "an official at OGRA said on condition not to be named.
Sources in oil sector said that the DG Oil should revise motor gasoline specifications immediately and limit manganese content to 24 PPM (parts per million) and the testing of manganese be made mandatory for all motor gasoline produced by local refineries and imports.  They said it's alarming and worrisome situation that ruling elite without conducting studies, holding consultations with actual stakeholders, and specifying the ratio of contents in the fuels had launched RON 92. Even, specifications to add MMT in petrol were not revised. They said MMT has not been deemed to be a dangerous as no specifications as far as its addition/ quantity/percentage has so far been decided. The oil companies, refineries, suppliers and the regulator are not on the same page as far as the issue of specification of manganese additive in petrol is concerned, they added.
When contacted with DG OIL Abdul Jabbar Memon, he said a committee under Secretary petroleum is looking after the issue. He said some more time is required to reach on a conclusion. It's a serious matter and requires time and consultation of stakeholders. HONDA (HAPL) has been asked to submit comments and soon a final decision will be taken in this regard. More, we have to run the local industry (oil), he added.
It is worth mentioning here that United States, European countries, African nations and some Asian countries have controlled the use of manganese additive in gasoline. Even in our neighboring India, the use of MMT is at zero concentration since 2004. Even in China where emission standards are not that strict maximum of 6mg Mn/L is regulated since 2008 in Beijing while maxing of 16mg Mn/L in rest of China. Fast forward today; MMT use is almost negligible, or almost none in Europe, US, Canada, either its banned or concentration of its use is limited to a certain degree. MMT is not approved for use in Germany while it is not used Japan at all.
Besides this, when gasoline burns in engine and gases emit from the tailpipe, these additive release manganese particles in the atmosphere. When inhaled by humans it can cause various respiratory diseases, and it gets absorbed into the blood, and it can damage the brain. Manganese also enters into the atmosphere as manganese sulfate when it comes out of the vehicle exhaust systems, and these compounds absorb in human blood much faster when inhaled. Similarly, besides dangers to humans and environment, these octane boosting additives have posed serious danger. It is believed that these manganese-based additives are harming engine components as well emission system and severely hurt the overall performance of the vehicle. These additives are said a major cause of catalytic converter blockage and reducing its efficiency and eventually resulting in its complete failure. Due to blockage of the catalyst within catalytic converter back pressure increases resulting in a wide variety of mechanical and performance issues. The oxidized manganese gets attached to all the exposed surfaces of the engine which includes spark plugs and oxygen sensors thus reducing their efficiency and premature failure. Misfiring spark plugs is common phenomena due to these additives which result in unwanted emissions in shape of unburnt hydrocarbons and carbon monoxide. These additives also affect the working of the oxygen sensor which is part of the emission system.