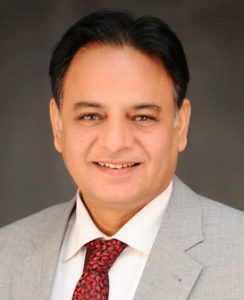 LAHORE: Investment scenario in Punjab province is improving fast as a large number of foreign investors have very recently signed agreements with the provincial government for putting money in many new ventures.
Lahore Chamber of Commerce and Industry (LCCI) President Malik Tahir Javaid told APP here on Sunday that it is not the foreign investment alone that is surging but the local businessmen were also showing great confidence in the policies of the provincial government.
Malik mentioned that Punjab is the most industrialised province as it produces textiles, sports goods, heavy machinery, electrical appliances, surgical instruments, cement, vehicles, auto parts, metals, sugar mill plants, cement plants, agriculture machinery, bicycles and rickshaws, floor coverings, and processed foods.
The province has more than 68,000 industrial units which include 39,033 small and cottage industrial units, 14,820 textile units, 6,778 ginning industries, and 7,355 units for the processing of agricultural raw materials including food and feed industries, he added.
To a question, he answered, "Today, the energy situation in Punjab is not as bad what we used to face in previous years and we are quite optimistic that in coming years power outages will become a story of the past as work on many new power generation projects is well on way."
LCCI President also expressed his satisfaction over the governance level in the province compared with other provinces, as an effective monitoring mechanism has been put in place by the Punjab Chief Minister Muhammad Shehbaz Sharif.
However, he added that prudent economic policy decisions will always be essential to any sustainable solution to the challenges being faced by the country.
Talking about the issues being faced by the trading community, he said that taxation issues are impacting the competitiveness of Pakistani merchandise in both local and foreign markets.
Lahore Chamber President urged the elimination of withholding tax on banking transactions, the elimination of regulatory duty on 43 items, and also urged the government to withdraw sections 38 and 40-B, misuse of discretionary powers by the Federal Board of Revenue (FBR) staff as these hurdles are not only keeping new taxpayers away from the tax net but also discouraging the existing taxpayers.
He also stressed the need for the exploration of new markets to jack-up export volume. Due focus should also be given to non-traditional items for which Pakistan has sufficient expertise and potential as well, he added.
Potential markets include China, Turkey, Central Asian States and African countries. The fact that these locations are in the developing world means that these markets would show healthy growth when developed markets begin contracting in the future.
Malik Tahir Javaid was of the view that if Pakistani businessmen can cope with Chinese products, they can also cope with Indian products and stressed the need for Pakistan to put its house in order.
"We must be very strong internally because weaknesses expose countries to many threats. Bad law and order situation not only hurts local investments but also keeps the foreign investors away. In my opinion, it always turns a country into a trading place instead of a manufacturing hub," he added.
About sit-in and protests by opposition political parties, Malik said that Pakistan's economy cannot afford such activities that hamper businesses, trade and industrial growth.
He cited political stability as the key factor for economic growth and said that economic development is not possible without political stability and a conducive environment for businesses.
He urged the leadership of all the protesting political parties to join hands for strengthening the economy instead of creating chaos through protests and sit-in.
LCCI President said that anti-Pakistan elements are busy in conspiracies against China-Pakistan Economic Corridor (CPEC) and it is need of the hour that politicians and the business leadership act as a combined defence force for the country.
"Pakistan, at this point in time, is in dire need of stability in policy making and strong institutions. Both the politicians and the business leaders would have to join their heads in finding out a common economic agenda," he stated.
Responding to another query, Malik Tahir Javaid said that exchange of business delegation among countries, sharing of valuable information related to trade, business and investment and ease of visa processing are in his action plan for boosting Pakistan's trade relations with other countries.
He also called for product diversification saying that most of the trade with other countries is confined to a few sectors; therefore, other sectors should also be focused on for trade.