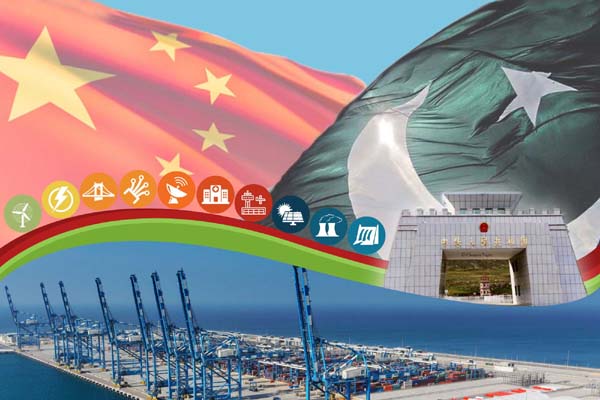 PESHAWAR: Economics and political experts here Thursday said China Pakistan Economic Corridor (CPEC) signed during PMLN Government tenure, has enhanced the geo-political importance of Pakistan and made the country a prime choice for local and foreign investors.
The experts said CPEC was a game changer project for Pakistan that would not only make very positive effects on Pakistan's overall security but would make its western and eastern borders safe from external threats and hostile foreign agencies.
Talking to APP, MPA Saleh Muhammad said CPEC was not a myth but a strong reality carrying immense importance for all sectors including economic development, energy, communication, and security perspective.
In presence of massive Chinese investment, he said, foe elements and hospital foreign agencies could not dare even to cast an ugly eye on our soil as attack on Pakistan would be tantamount an assault on China.
Terming CPEC as a gift of PML-N Government for people of Pakistan, he said it had not only restored confidence of foreign investors but will make the country a hub of trade and investment besides making its borders safe from foreign aggression.
Pakistan would make a lead role in the security, trade, communication and economy of the region once the Gwadar Sea Port was fully operational, he said, adding Government has made full arrangements for protection of CPEC projects and foreign investors.
Punjab Government has raised Special Protection Unit (SPU) for security of CPEC projects and Chinese nationals, enabling foreign and local investors to perform their duties without any fear and praised CM Punjab for raising SPU.
By linking Kashgar with Gwadar port through state of the network of roads and railway lines, he said, CPEC project has a vast potential to inject new life into the region's economies besides making Pakistan a prime choice for investment.
The CPEC project would not only help Pakistan and China but other countries in South and Central Asia as well.
Balochistan and KP would be largely benefited from this mega project and less developed areas of these regions would come at par with developed parts of the country.
The project would help Pakistan's investment-starved economy besides bringing massive improvement in the KP ramshackle transport, economy and energy infrastructure.