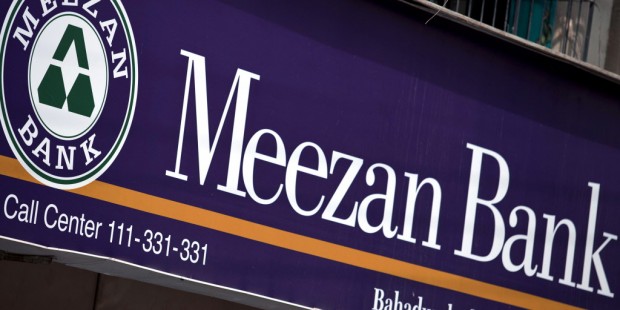 LAHORE: In a bourse notification filed Wednesday, Meezan Bank Ltd announced its financial results for the year ended December 2017, posting profit increase of 13.50 percent year-on-year (YoY).
Meezan Bank posted a rise of 16.36 percent in net spread earned, touching Rs20.814 billion. Fee, commission and brokerage income also spiked up by 58 percent during 2017.
Also, the banks net spread after provisions increased 7.86 percent, touching Rs19.494 billion for 2017 against Rs18 billion posted in 2016.
Total other income for Meezan Bank reported a major surge of 33.93 percent with total amount reaching Rs7.576 billion for 2017.
Meezan Bank posted earnings per share of Rs6.13 for 2017, increasing 12.47 percent from Rs5.45 in 2016.
The bank also approved a final cash dividend of Rs1.25 per share.
Meezan Bank shares were trading at Rs74.0, down Rs2.65 and KSE-100 at 43,321.01 points, down 369.35 points from close on Tuesday.