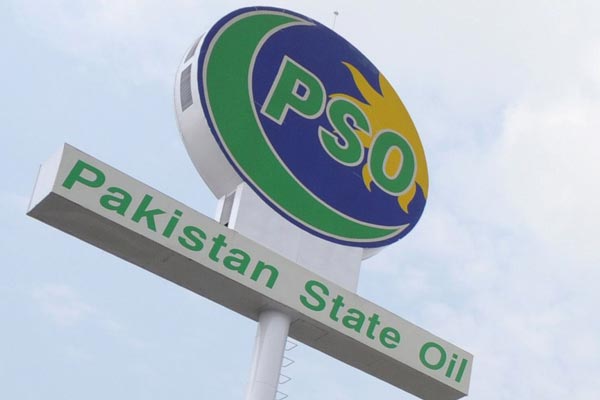 ISLAMABAD: The government lifted a three-month ban on import of furnace oil as it directed state-owned Pakistan State Oil to ensure import of 180,000 of furnace oil for the power sector.
PSO, which is Pakistan's biggest fuel supplier and oil-marketing company (OMC) has been in financial doldrums as it receivables skyrocketed to Rs335 billion, out of which majority must be recovered from public-sector entities (PSEs), reported an English daily.
The state-owned oil giant has been at the mercy of the authorities and requested the government to release Rs100 billion and receivables as of October 14th, 2017 had swelled to Rs302 billion.
It has been directed to ensure order of three shipments of furnace oil to meet fuel requirements for power plants, especially ones in Karachi.
According to a senior official of the petroleum division, PSO has been instructed to ensure import of three furnace oil shipments which had been halted, when cabinet committee on energy (CCOE) put a moratorium on furnace oil imports in end-October 2017.
The official added this request of imports as a one-off and shared the company has been strictly ordered not to consider any requests for direct imports from power companies or power division and forward it to petroleum division which would send it to CCOE for final go-ahead.
PSO even after CCOE go-ahead would be required to make import arrangements via its sixty-day cycle and which is contingent on optimal utilization of local refinery production.
The official shared K-Electric had approached PSO to import some fuel as their stocks at Bin Qasim plant dwindled to very critical levels, which the company then informed the electricity company the CCOE had placed a moratorium on import of furnace oil and should ask for the government's approval in this case.
Then the power division advised local stock of furnace oil should be given to KSE, but PSO cautioned in case of redirection of local stocks it would become difficult to meet Hubco's needs.
Aside K-Electric, some power plants based in Punjab also needed furnace oil stocks for backup purposes.
The official shared total furnace stocks stood at roughly 360,000 tons but were spread across Pakistan. He added around 8000 megawatts power-plants working on furnace oil didn't even possess stocks for one day.
And the official cautioned PSO's receivables had swelled to unforeseen levels and non-recovery of around Rs334 billion was raising worries over its financial well-being. He shared the government had refused outright to provide any emergency cash injection into the state-owned oil giant due to fiscal deficit issues.
The official told the government had been indirectly assisting PSO via foreign exchange arrangements under Foreign Exchange-25 scheme and the $600 million credit limit stood was now depleted. He added this limit needs to be increased by the incumbent government.