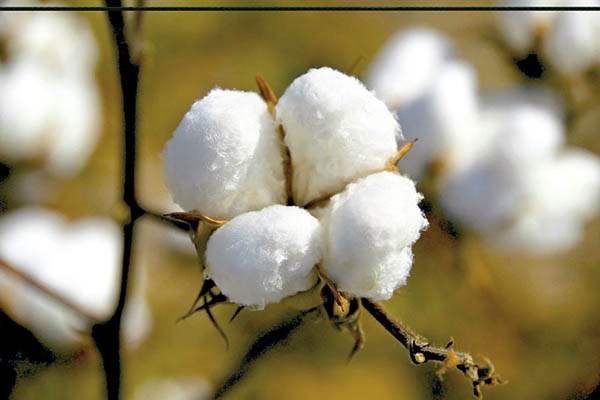 ISLAMABAD: The government on Tuesday gave go-ahead to transfer of Pakistan Central Cotton Committee (PCCC) back to Ministry of National Food Secretary and Research (MNFSR).
This was affirmed by Secretary for Textile Division, Hassan Iqbal who shared PCCC reigns had been handed back to MNFSR, reported Business Recorder.
Approval for ceding control of PCCC back to MNFSR was approved during a cabinet meeting held on Tuesday, under the aegis of Prime Minister Shahid Khaqan Abbasi.
This proposal of transference of PCCC to MNFSR had been proposed by Deputy Chairman Planning Commission Sartaj Aziz, to boost private-public partnership in cotton research via increased funding provided by public-sector and to execute pro-cotton policies more successfully.
According to sources, the committee had tabled its proposals to the federal cabinet but due to various reasons the approval got delayed.
The committee led by Sartaj Aziz said PCCC is financed via cotton cess which is imposed at Rs50 per bale. And PCCC has setup cotton research centres in Sakrand and Multan including seven research stations in all provinces.
Textile industry which pays the cotton cess had expressed serious reservations over the performance of PCCC and had filed a case against the cess.
It has limited its investment to the PCCC budget since 2016-17 via cotton cess from Rs625 million to Rs298 million.
Since then, PCCC had been managing its budget but since its dwindling now, it is in danger of exhausting all its savings soon if cotton cess wasn't paid in full this year.
Considering this decision to cede administrative control of PCCC back to MNFSR, it has been proposed to solicit All Pakistan Textile Mills Association (APTMA) to withdraw its case and pay its overdue cotton cess, which stand at 0.15 percent of gross value of cotton.
The objective of this restructuring drive is to convert main cotton research institutions in Multan and Sakrand into centers of excellence, which they were twenty years ago.