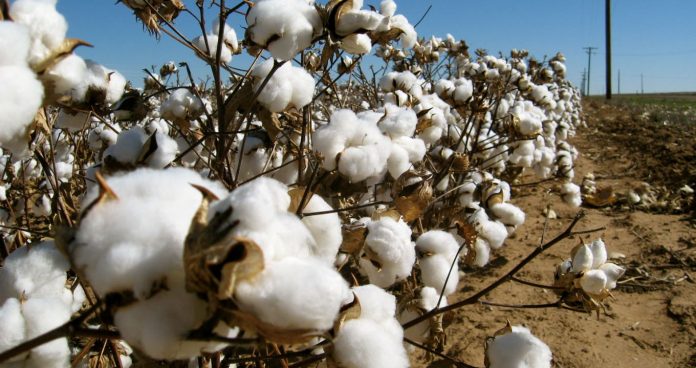 ISLAMABAD: A report prepared by a committee setup by the incumbent government has revealed the country's cotton production has plummeted in last 20 to 25 years.
The committee's report highlighted incompetence and poor management of different governments over the course of last two twenty to twenty-five years, reported Express Tribune.
According to the report, cotton production has endured a major decrease during the current governments tenure.
The report which was submitted before the cabinet by the committee disclosed cotton production stayed sluggish and was recorded around 10 to 12 million bales in the above-mentioned period.
During 2015-16, cotton production decreased to 9.9 million bales and consumption of cotton was recorded around 15 million bales, converting the country into a net importer of the commodity.
The report provided various reasons for the sluggish cotton harvest which was pinned on the use of first generation technology instead of fourth generation BT technology, dearth of good quality seeds, absence of solution to Cotton Leaf Curl Virus (CLCV) issue, poor processing quality at ginning factories etc.
These highlighted indicators contributed to the fall in profits for cotton farmers and reduced the area planted with the commodity by 20 percent from 2004 to 2016.
The committee constituted by the government was presided over by Planning Commission Deputy Chairman Sartaj Aziz and assigned the responsibility of investigating the suggestion of handing over control of Pakistan Central Cotton Committee from the Textile Division to National Food Security and Research Division.
The committee was given the responsibility to find the reasons for this stagnation in cotton harvesting in the last twenty to twenty-five years and propose recommendations for attaining stable growth in cotton output and yield.
Several meetings were held with officials from textile and food security divisions and representatives from Punjab and Sindh including industry associations and academia before the preparation of this report.
It proposed the cotton production target to be aimed at 25 million bales by 2025 and planted area to grow to 45 percent and cotton yield be increased to 1,200 kg per hectare.