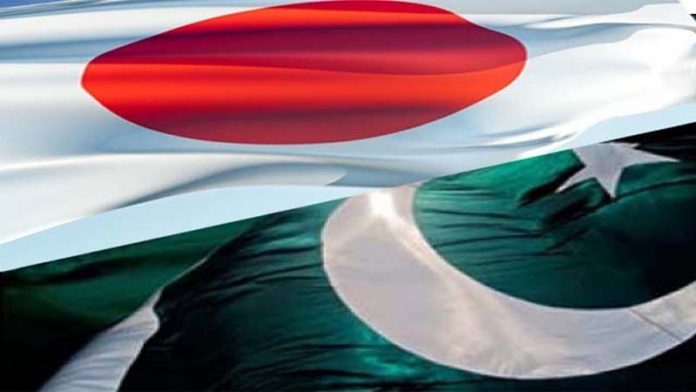 ISLAMABAD: The government of Japan has extended a grant assistance worth Japanese Yen 2,892,000,000 (approx. equivalent to $ 27,379,515) to the Government of Pakistan for two projects titled (i) The project for Improvement of Airport Security (Phase-2) and (ii) The Economic and Social Development Programme (for provision of meteorological equipment).
The official notes for the grants were exchanged here on Tuesday. Economic Affairs Division Secretary Syed Ghazanfar Abbas Jillani, and Charge d' affairs ad interim at the Embassy of Japan His Excellency Takashi Harada, signed the exchange of notes and record of discussion on behalf of their governments. Grant agreement for the project for Improvement of Airport Security (Phase 2) was also signed by JICA Pakistan Office Chief Representative Yasuhiro Tojo, and Economic Affairs Division Joint Secretary Syed Mujtaba Hussain. Officials from the Aviation Division and the Civil Aviation Authority also attended the signing ceremony.
Considering the challenging security situation faced by Pakistan for the last many years, Pakistan Civil Aviation Authority is in process of re-engineering security of airports and up-gradation of security equipment in line with international standards, so that gradually, every airport of Pakistan will fall in the category of a safe and secure airport of the world.
This grant project will definitely help to improve security at international airports of Pakistan through the installation of this equipment. Thus, utilisation of this grant will pave the way to safeguard passengers, their belongings, airlines, and its assets, aircraft, national assets and functionaries from the acts of unlawful interference.
Under the non-project grant aid for the Economic and Social Development Programme, Japan has agreed to provide funds worth ¥500 million, approximately $4,733,694.
The non-project grant aid will be utilised to procure meteorological equipment for Pakistan's Meteorological Department for installation in Punjab and Sindh provinces. Meteorological equipment will be utilised for data acquisition to make products for weather forecasting/advisories/severe weather warnings.
Economic Affairs Division Secretary, appreciated the government and people of Japan for their support with the assurance of extending all necessary facilitation for more meaningful cooperation between the two sides in the future.