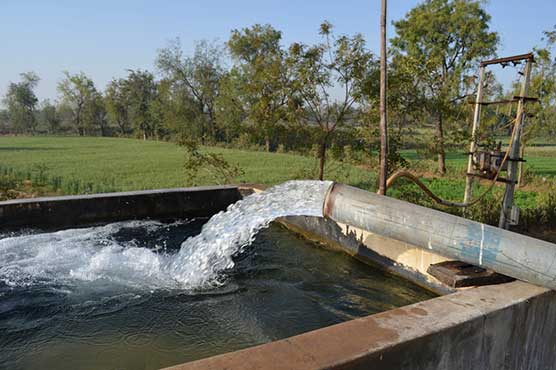 ISLAMABAD: Indus River System Authority (IRSA) has issued calls for the construction of two dams to counter the worsening water shortage which entails a major risk to the country's crops and food.
Irsa estimated 31 percent water shortage for the early part of Kharif sowing season due to decreased inflows into rivers and heavy wastage, reported an English daily.
A meeting of the Irsa committee was held on Thursday, wherein it was detailed that Punjab and Sindh who constitute a majority share in growing food crops would face water shortage of 31 percent.
And Khyber-Pakhtunkhwa (KP) and Balochistan will be exempted from the effect of water shortage during the upcoming Kharif season.
But Irsa projected water shortage by late Kharif season for Punjab and Sindh would decrease to 10 percent.
An official of Water and Power Development Authority (Wapda) present during the meeting apprised the committee of sedimentation level of both Tarbela and Mangla Dam was rising, which would decrease their water storage capacity respectively.
He added Wapda will request Irsa to increase the minimum operating level of Mangla Dam from 1,050 to 1,060 feet by next fifteen days.
The meeting highlighted the major risks associated with the rising water shortage and highlighted the construction of more dams could avoid this threat.
All provinces voiced their support and called for the construction of major water reservoirs to reduce threats being faced due to water shortage.
The Kharif season which starts from April 1st and ends on 30th September, sees the plantation of rice, sugarcane, maize and cotton crop.
River inflows during Kharif season were projected to be around 95.12 million-acre feet (maf) against 107 maf last year.
Early Kharif season river inflows have been worked out to 22.58 maf, whereas 72.54 maf has been estimated for late season.
Indus River water losses during the sowing season was worked out to 17.36 percent.
Overall water availability for crop plantations has been projected at 62.02 maf. From this Punjab's share is estimated at 30.24 maf, Balochistan 2.99 maf, Sindh 27.96 maf and KP 0.823 maf.