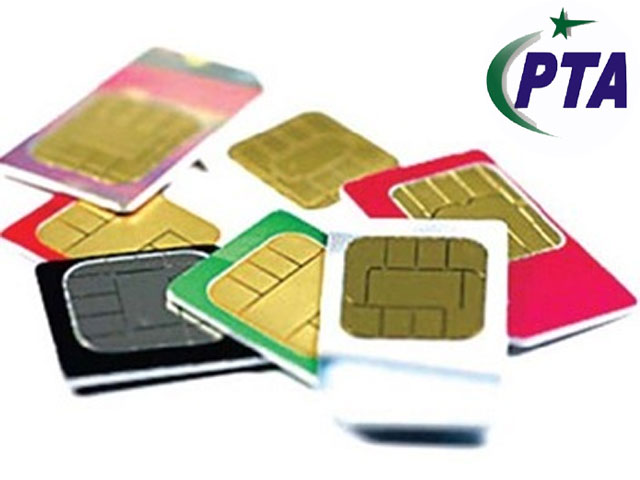 ISLAMABAD: Pakistan has seen a dramatic increase in the usage of mobile broadband as mobile broadband subscribers have reached a total of 51 million with teledensity of 25.32 over the past five years.
The telecom sector is one of the fastest growing segments of Pakistan's economy as the number of 3G and 4G users in the country has reached 51.248 million by end of February, showing a reasonable growth with each passing month.
Statistics issued by Pakistan Telecommunication Authority (PTA) have showed that number of mobile phone users reached 147.204 million by February this year, as compared to 145.99 million by end of January 2018 which registered an increase of 1.214 million during period under review.
Jazz's total count for 3G users stood at 14.88 million by February, as compared to 14.54 million by January 2018, registering an increase of 0.34 million. Jazz 4G user numbers jumped from 2,238,018 by January 2018 to 2,590,095 by February 2018.
Zong 3G subscribers decreased to 8.893 million by February 2018, down from 9.089 million in January 2018, while number of 4G users jumped from 5,0724,43 by January end to 5,830,231 by February 2018.
The number of 3G users of Telenor increased from 10.756 million in January 2018 to 10.878 million by February 2018. The number of 4G users jumped from 1,883,616 in January 2018 to 2,154,238 by February 2018.
Ufone added 0.149 million 3G users on its network during month of February as total reached to 6.018 by end of February 2018 against 5.869 million in January 2018.
Tele-density for cellular mobile reached 74.04 per cent and broadband subscribers reached 53,554,231 by February 2018 – as compared to 51,767,141 by January 2018.
The penetration of internet users in the country remains low by international standards however has grown strongly over the past five years, driven by strong growth in mobile broadband and fixed broadband penetration in Pakistan remains very low mainly due to the dominance of the mobile platform.
DSL dominates the fixed broadband market. Its market share has been rising over the past five years whereas HFC and FTTH each constitute for a very low market share of the overall fixed broadband market.
Increased smartphone adoption, internet penetration, and digital awareness due to adoption of 3G and 4G services are drivers for e-commerce adoption. However there still are a number of factors inhibiting adoption including a lack of awareness in both consumers and merchants and issues with customer fulfillment.
Government facilitating/supporting the broadband service providers through Universal Service Fund for proliferation of broadband to the underserved areas, allocating new frequencies in the various bands for WiMAX and introducing other new wireless technologies.
Various operators are deploying new technologies such as WiFi, EVDO, WiMAX, Optical Fibre Cable, DSL, and HFC for access provision to capture market share in the broadband sector.
Pakistan is one of the leading countries in the world in terms of WiMAX deployment where Mobilink, Wateen and Burraq have deployed WiMAX systems. This has contributed in a tremendous growth of international bandwidth as well as rapid decrease in prices.