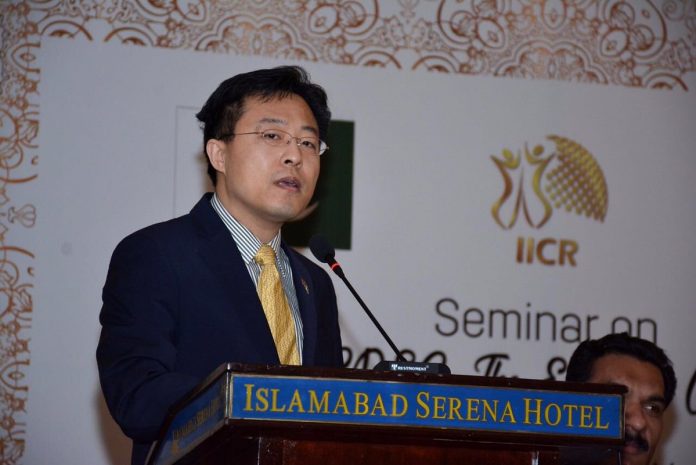 ISLAMABAD: Deputy Chief of Mission at the Chinese Embassy and focal person for China-Pakistan Economic Corridor (CPEC) Zhao Lijian has termed the upcoming international expo and conference on CPEC at Lahore Expo Centre from May 3 to 5, as a launching pad for greater business, trade and investment opportunities in the country.
He was addressing the soft launch of International CPEC Industrial, Trade, Logistics, Investment and Real Estate Exhibition and Conference at the Islamabad Club. The expo and conference is being organised by Kestral Noble Plus, a business promotion company.
Lijian Zhao welcoming the initiative said that besides Pakistani companies, he expects a large number of Chinese investors and business community to hold stalls at the exhibition for the promotion of their products. Local business enterprises would also participate in the expo which would give them an idea about the huge dividends of CPEC, he said.
"CPEC would not only help Pakistan overcome its energy woes, it would also promote business and trade through road infrastructure development," he added.
CPEC Project Director Hasan Dawood, General (r) Tahir Qazi, Islamabad Chamber of Commerce and Industries President Amir Waheed, representatives of Pak-China Joint Chamber of Commerce and Industries, Kestral Noble Plus Managing Executive Ahmed Masood, diplomats and business community of the twin cities participated in the soft launch.