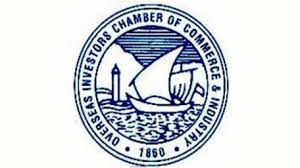 ISLAMABAD: PML-N senior leader and former Senator Syed Zafar Ali Shah visited the Islamabad Chamber of Commerce and Industry (ICCI) and congratulated Zubair Ahmed Malik on being elected as Chairman Founder Group of ICCI.
Speaking at the occasion, Zafar Ali Shah said that over 90 per cent issues of trade and industry in Islamabad were related to the Capital Development Authority (CDA) and urged that the civic body should pay close attention to resolving their key issues.
He said that being the federal capital, Islamabad was the face of Pakistan, but the state of development in markets and industrial areas was not up to the required standards. He emphasized that CDA should develop all commercial and industrial areas on model lines that would help in promoting business activities and strengthening the local economy.
He said Zubair Ahmed Malik has already rendered useful services for the business community as President of ICCI and FPCCI and hoped that as Chairman Founder Group, he would further strengthen unity among the business community and play a more effective role for the promotion of local trade and industry.
Speaking at the occasion, ICCI President Sheikh Amir Waheed said that a new industrial estate was badly needed in Islamabad to promote industrialisation and investment. He urged that CDA should fully cooperate with ICCI in its efforts for the establishment of new industrial estate in this region.
He lauded the services of Zubair Ahmed Malik for the business community and hoped that he would guide ICCI to play a more effective role in serving the cause of business community.