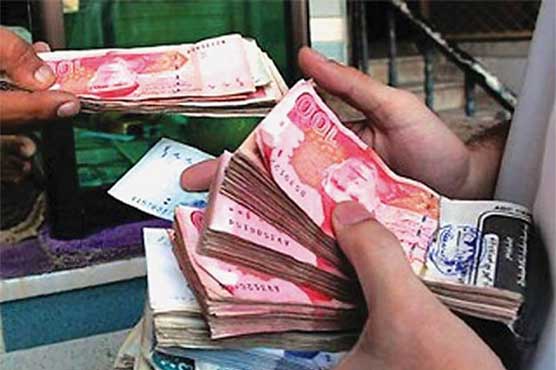 ISLAMABAD: A member of the Economic Advisory Council (EAC) has said the government spent $7 billion in last few years to keep the rupee overvalued against the US dollar.
The member of EAC has sought action against those individuals responsible for this $7 billion spending and this assertion by Dr. Abid Hassan wasn't disputed by State Bank of Pakistan Governor, Tariq Bajwa or by Adviser to Prime Minister on Finance, Dr. Miftah Ismail, reported Express Tribune.
Sources in the EAC revealed the EAC member had asked about the logic of spending $7 billion in last few years to keep the rupee overvalued against the US dollar and said it had done more harm than good.
This propping up of the rupee against the US dollar was done by the central bank before the government's ultimate decision to let it depreciate against the greenback by around 5 percent in December 2017 and 5 percent in March 2018.
Ex-Finance Minister Ishaq Dar was a huge backer of an overvalued exchange rate because of depreciation impact on inflation and country's rising public debt.
When acting SBP governor Riaz Riazuddin allowed the rupee to depreciate 3.4 percent in July last year, Dar replaced him with Tariq Bajwa to ensure the local currency was kept strong.
Following Dar's resignation, the central bank let the rupee devalue against the dollar by around 10 percent in two rounds in December 2017 and March 2018, which brought it closer to its actual value.
In the current governments' tenure, over $41 billion of foreign loans have been obtained and taking Mr. Hassan's statement into consideration, 17 percent of these loans could have been utilized in shoring the rupee against the dollar.
International Monetary Fund (IMF) in its recent post-programme monitoring report said inflation-adjusted exchange rate had appreciated by around 19 percent from FY 2014-15 to FY 2016-17.
.