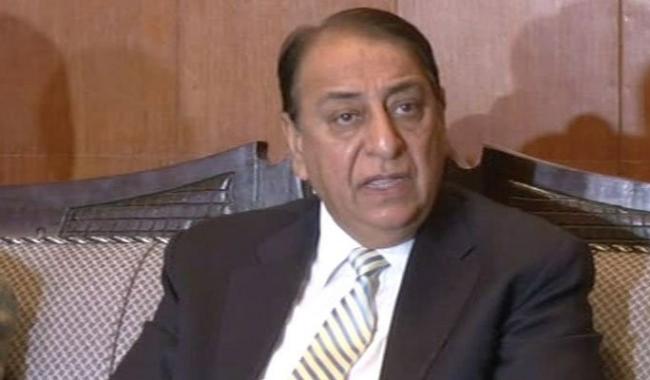 ISLAMABAD: The budget for the upcoming fiscal year 2018-19 will focus on economic stability and growth, as the government had taken feedback from all stakeholders while preparing the budget, Rana Muhammad Afzal said Monday.
Briefing the National Assembly's Standing Committee on Finance, Revenue and Economic Affairs, he said that proposals were taken from ministries, divisions, chambers, associations and other stakeholders to prepare the budget for the fiscal year 2018-19.
Rana said that the budget preparing exercise was continuing and hopefully the budget document would be ready for presentation in a couple of days, adding there would be continuity of the government policies and no major change would be introduced.
When the members asked why the government was presenting this budget when it had to be implemented by the incoming government, the minister said that budget provided guidelines for the whole year. He said that it would be prerogative of the upcoming government to continue with the same budget policy or change it.
The committee recommended that the government should only present the budget for four months, and leave the matter to the next government.
The minister categorically rejected the misperception that budget was aimed at pre-poll rigging, saying the government would focus on the ongoing project in the Public Sector Development Programme (PSDP).
He said that the members of the committee could discuss with the government if they oppose the inclusion of new projects in the PSDP, as they deem it to give an advantage to the incumbent government in elections.
On the occasion, Special Secretary Finance informed the committee about the various features upcoming budget. He said that 5.8 per cent growth rate would be well in range during the current financial year (2017-18) adding, if manufacturing sector continued showing better performance, the growth might touch 6 per cent.
He said tat so far 5.6 growth rate was 13 years highest, adding that the target for next year could be 6.2 per cent. He said that inflation was well under the limits while the FBR was also hopeful to achieve its revenue collection targets set for the year.
He said that the exports had also witnessed positive growth which was a good sign for the economy and expressed the hope that the current account deficit would also reduce.
Admitting that the government was facing many challenges, he said that there would be no need of bailout package.
On the occasion, the committee approved the Foreign Assets (Declaration and Repatriation) Bill 2018 with one amendment while a majority of the members rejected the Voluntary Declaration of Domestic Assets Bill 2018 and the Income Tax (Amendment) bill 2018.