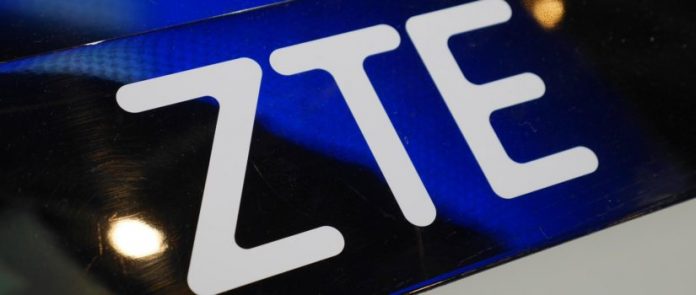 LAHORE: In a major setback for Pakistani telecom companies, ZTE has reportedly stopped rendering its services in response to a ban enforced by the US last week for flouting export control laws and selling telecom equipment to Iran.
According to a report by ProPakistani, the existing projects stand discontinued and the state of future contracts are mired in uncertainty too.
Most of ZTE's Pakistani clients have been left stranded and are left on managing the services on their own.
The country's foremost telecom companies like Jazz, Telenor, PTCL and Zong are amongst ZTE's clients and they have affirmed they are no longer being rendered services by ZTE.
Majority of these telecom companies have entrusted the work to their in-house teams for now, but most of them have outsourced their networks to third-parties, which could create hiccups for them and their customers too.
Last week, the U.S government slapped a seven-year ban on ZTE on flouting of export control laws and selling telecom equipment to Iran, besides being fined $1 billion.
The ban was enforced in contravention of an agreement on punishing employees which was reached after it was caught illegally shipping U.S. goods to Iran.
ZTE has been in crisis mode, with the U.S ban restricting it from purchasing Qualcomm processors for use in its smartphones and 25 to 30 percent of the components used in its equipment comes from American companies.
UK's main cyber-security agency issued a warning to the country's telecommunication sector from using ZTE's networking devices citing them as a 'national security risk'.
Since the imposition of this ban, ZTE has encountered one problem after the other, its stocks have been suspended from trading on the Hong Kong Stock Exchange.
Also, Chinese funds were reported to have slashed their valuations of ZTE after the US's decision to impose a seven-year ban on the sale of telecom equipment by American companies to the company.
ZTE on Wednesday announced the delay of Q1 2018 report release date and the company's management has decided to initiate actions regarding the U.S ban on sales, according to a report by Reuters.
And Wall Street Journal on Wednesday reported the U.S Department of Justice (DoJ) was investigating ZTE's local rival Huawei in contravention of U.S sanctions in relation to Iran.
No proper information about DoJ's criminal investigation was ascertained and as to what allegations they were probing, reported WSJ.
Besides ZTE, Lenovo one of the world's leading laptop manufacturers has seen its stock value falling more than 70 percent in the last three years wiping $13 billion of value.
Chinese companies over-reliance on overseas chipsets was exposed in wake of the ZTE ban last week and the country on Wednesday invited overseas investors to pour in billions of dollars in funds to fuel a domestic chip revolution.
While speaking in Japan on Wednesday, Alibaba's founder Jack Ma reiterated the significance of China having control over its "core technology" like chips to avoid over-dependence on U.S imports.
With investigations underway by U.S authorities in Huawei, big Chinese tech conglomerates face an uncertain future and time will unveil as to what its repercussions could be.