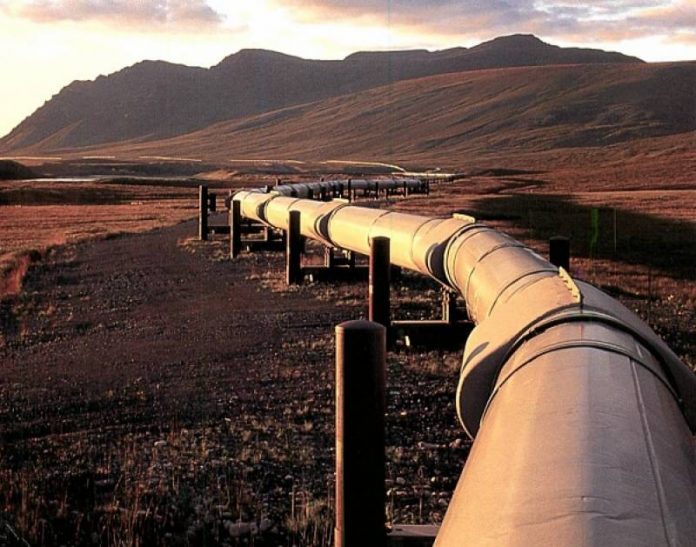 ISLAMABAD: An accelerated plan has been given go-ahead by the countries part of $10 billion Turkmenistan-Afghanistan-Pakistan-India (TAPI) pipeline to speed up construction and finish the project before the deadline in 2020.
As per the newly agreed accelerated plan, construction of the pipeline by partnering nations is anticipated to be concluded in 2019, reported Express Tribune.
This was revealed by an official who stated steering committee of the Tapi pipeline project had given go-ahead to this accelerated plan.
The official shared Pakistan recommended a new plan for the implementation of the TAPI project in the quickest time possible, which was given go-ahead by the steering committee.
As per the newly approved accelerated plan, the pipeline is set to be laid without installation of compressors in its initial phase.
Gas will be supplied into the pipeline by Turkmenistan in absence of compressors and its diameter is set to be 56 inches, hence 1/3rd of gas flow will be available in the first phase.
He added the TAPI pipeline had been apportioned into nine lots and successful entities from the bidding stage are going to be directed to different lots to execute the project on a speedy basis.
Though the pipeline, funded by Asian Development Bank, Pakistan and India would be provided 1.325 bcfd gas each and Afghanistan would be getting the share of 0.5 bcfd gas.
Meanwhile, official sources told that in Pakistan, the financial close of the TAPI gas pipeline was expected to be achieved this year, following which construction work would start on this multi-billion-dollar project.