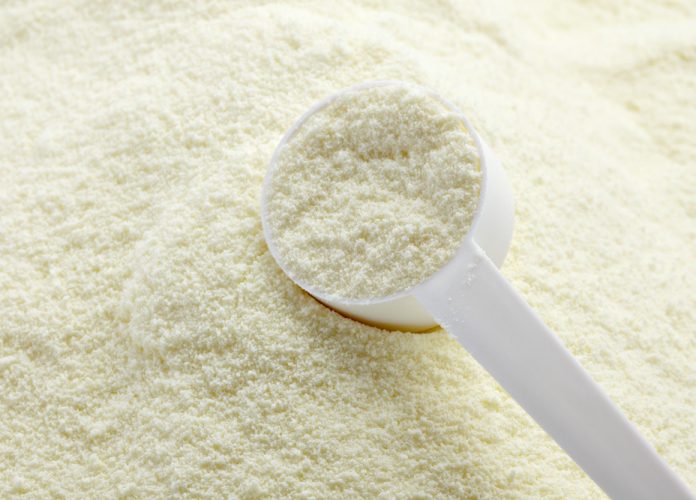 ISLAMABAD: The government is contemplating to scrap regulatory duty on dry milk imports to secure the interest of foreign investors in Pakistan's dairy sector.
Secretary Commerce in a statement said the commerce division was aware of the problem confronting Friesland Campina about regulatory duty on milk and was working in liaison with stakeholders to reach to a cordial solution, reported an English daily.
He added Pakistan Customs and Minister of National Food Security had been apprised about the problem as well.
Ambassador of the Kingdom of Netherlands to Pakistan, Ardi Stoios-Braken called on the Federal Secretary Commerce, Mohammad Younus Dagha on Monday in Islamabad.
Secretary Commerce welcomed the ambassador and said that Pakistan and Netherlands enjoy friendly and cooperative relations.
The Netherlands is not only Pakistan's fourth largest trade partner in the EU but is also an important source of foreign investment in Pakistan.
Bilateral trade between the two countries crossed the $1.21 billion mark during 2016-17 and in July-April 2017-18 total trade volume stood at $1.54 billion (exports $716.18 million, imports $831.18 million).
Secretary Commerce said that bilateral trade relations have further strengthened with the investment of Euro 420 million by Friesland Campina to acquire 51% share of Engro Foods. This investment was followed by SPAR and Frisian Eggs as they also entered the Pakistani market by establishing Joint Ventures.
Mohammad Younus Dagha said that it is heartening to note that Dutch companies took a keen interest in the Pakistani market and the biggest trade delegation from the EU comprising of 38 Dutch companies participated in Expo 2017.
Though we are generally satisfied with the overall positive trajectory in our bilateral relations, we feel there is a great potential to further enhance our bilateral trade and investment & quota, added Secretary Commerce.
He said that we would like to benefit from the Dutch expertise in the agro-based industry and seek their support in capacity building in the field of water management, agriculture and infrastructure development.
Secretary Commerce said that Commerce Division is fully cognizant of the issue faced by Friesland Campina regarding regulatory duty on dry milk and are closely working with the stakeholders to find an amicable solution. In this respect, Ministry of National Food Security and Pakistan Customs have been sensitized about the issue.
Mr Mohammad Younus Dagha further said that Commerce Division greatly appreciate the work of CBI (Centre for promotion of imports from developing countries) but it has been observed that CBI has decided not to continue with launching a new program for our textile sector.
The secretary commerce requested for support for initiation of a new program for our small and medium enterprise.
Secretary Commerce thanked the Dutch government for extending their support to Pakistan for the continuation of the GSP plus scheme.
Dagha hoped that Pakistan would continue receiving their support in this regard as it has helped Pakistan in a significant way in overcoming its economic difficulties.
He also requested the ambassador to advise the Dutch government to revise the negative travel advisory for Pakistan which greatly hampers the establishment of a gainful partnership between the businesses of both countries.
The ambassador thanked Secretary Commerce for the warm welcome and appreciated the support of the Government of Pakistan and Commerce and Textile Ministry in resolving the issues faced by the Dutch Companies.
The Dutch envoy said Pakistan is a lucrative market for investment and currently several Dutch companies including Shell, Philips, Unilever, Akzo-Nobel and VEON (parent company of Mobilink) have their operations in Pakistan.
She added that both the countries need to enhance their bilateral relations and further increase cooperation in sectors like agriculture, energy and dairy products.