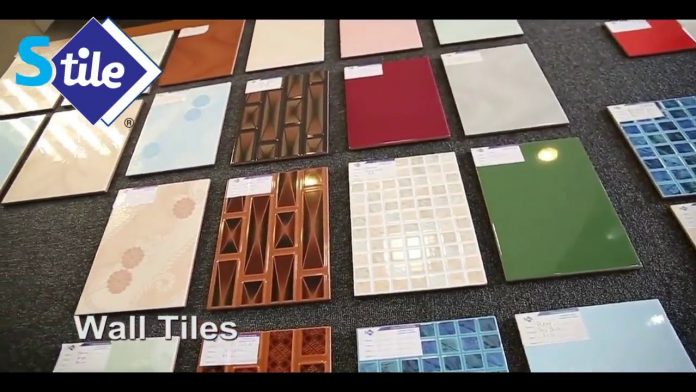 ISLAMABAD: Recently, Centro Ceramico, a highly reputable, and one of the biggest tile testing laboratories in the world, has certified Pakistan's 'Stile porcelain tiles' for meeting European/International Quality Standards.
"Stile is fully committed to manufacturing the highest quality tiles locally and encourage the architects to use and promote 'made in Pakistan' products as these compete head-to-head with the foreign made tiles in terms of quality," said Shabbir Tiles (Stile) CEO Masood Jaffery.
"This certification validates that Stile is manufacturing the highest international quality tiles which are at par in quality with that of top tile manufacturers from Italy and other European countries," said the CEO.
He said that Stile is one of the oldest tiles manufacturing companies operating in Pakistan and has always pioneered introducing the latest technology and tile features in the Pakistani tile industry with an investment of billions of rupees in research and production plant.
He said that Stile recently introduced the surface finish tiles with the quality that matches international standards for the first time in Pakistan. "These durable scratch resistant tiles are an ideal fit for the Pakistani market with rough and hard surface than ordinary porcelain matt surface that is more resistant to slip in wet and dry conditions than any other tile. These tiles are also resistant to household chemicals and stains due to the extra thick glass coating, bringing the maintenance cost down," he added.
Centro Ceramico's representative, Paolo Malavasi said that Centro Ceramico is a research and experimentation centre for the ceramics industry in Bologna, Italy working since 1976. "In Centro Ceramico laboratories, analyses and tests are carried out to meet different customer needs and issues concerning the different steps of the production cycle of ceramic tiles," he added.
He said that Stile Porcelain tiles passed the tests for water absorption, which should be less than 0.5 per cent, ensuring that the product is true porcelain and will resist any stain; strength: which confirms that tiles meet the required strength as per the standards; resistance to surface abrasion: means tiles' surface is hard enough to sustain scratches and can be used at a high traffic areas; and slipperiness: which showed tiles are highly slip-resistant in wet and dry conditions.
"With various international certifications for the production of world-class ceramic products, Pakistan is geared to become the regional hub in tile manufacturing," said Paolo Malavasi.