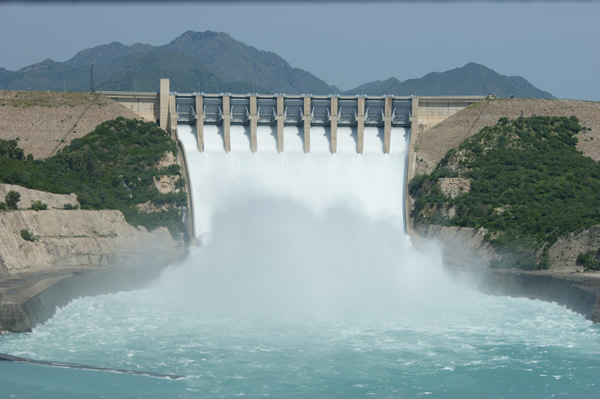 LAHORE: A major power breakdown at Tarbela dam on Wednesday morning plunged several cities of Punjab, Khyber Pakhtunkhwa (KP) and Balochistan.
Following the technical fault at Tarbela, gross production of electricity plunged to 12000 megawatts and work has started for power restoration has been initiated.
Till latest reports, electricity was said to have been fully been reinstated in Multan and 80 percent of Islamabad, as per the power division.
According to Power Division Secretary, the sudden blackout impacted several cities across the country including Lahore, Multan, Bahawalpur in Punjab.
Sources revealed airlines offices, baggage handling and the Airport Security Force base camp, amongst other areas, were without electricity.
In Lahore, the Punjab Assembly proceedings were also suspended due to the technical fault at Tarbela, with opposition members chanting slogans against the government for its inability to fix the country's power system.
And Khyber Pakhtunkhwa's provincial capital Peshawar, Swat and Lakki Marwat were the areas impacted by the technical fault at Tarbela.
Also, the capital city Islamabad was impacted by the power breakdown at Tarbela as Minister for Power Division Awais Ahmed Khan Leghari said power is being reinstated after various power plants tripped off in several provinces.
Power Division secretary along with the appropriate teams have reached the site to fix the fault. Although, no proper timeline has been given as to when the repairs are expected to finish.
As per a spokesperson for power division, the power stations remained shut due to the fault, leaving a major part of the country without power.
He said that Mangla, Ghazi Barotha, Tarbela have been connected with the national grid.
Earlier breakdowns at the power plant had seen the repairs take up to seven to eight hours.
Furthermore, a spokesperson of the Atomic Energy Commission said that the tripping of lines from the Tarbela plant caused all four Chashma Nuclear Power Plants to trip as well.
Power demand across the country is said to be hovering around 20,000 megawatts.