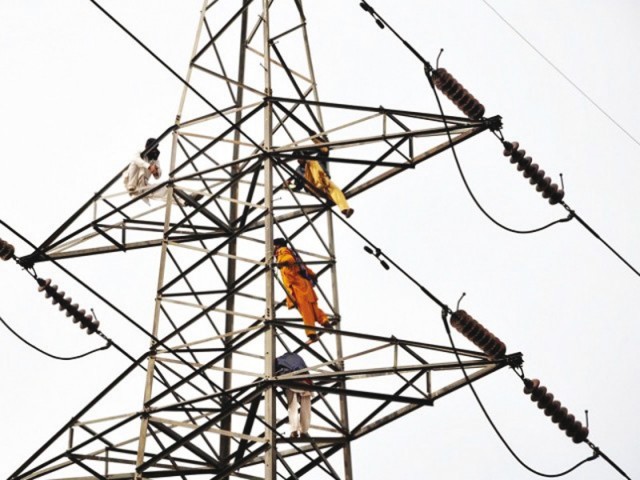 ISLAMABAD: To provide uninterrupted power supply to consumers during the month of holy Ramzan, the industrial sector will have to bear the brunt of power outages of 10 hours daily.
All the slogans and claims of the government of ending power outages seem to have been a mirage and have created a stir in the textile ranks, reported Express Tribune.
The government's decision to enforce 10-hour power outages on the industrial sector stoked worries in the ranks of the influential textile lobby and they immediately went to Islamabad for convincing the government to change its decision.
Back to back meetings with Finance Minister Dr Miftah Ismail were held on Wednesday by the All Pakistan Textile Mills Association (APTMA) and National Assembly speaker Ayyaz Sadiq.
But both voiced their inability to provide assurances and the issue will now be discussed in an Economic Coordination Committee (ECC) of the cabinet meeting on Thursday (today).
And APTMA has been piling up the pressure on the government merely two weeks before the government's tenure ends by asking for uninterrupted power supply for the sector and the continuation of ex-Prime Minister Nawaz Sharif's Industrial Support Package.
After holding back to back meetings with APTMA officials, Ismail said the concerns put forth had been heard and would be taken up by the ECC.
He added APTMA had demanded a decrease in the announced loadshedding duration of ten hours.
But the incumbent government's claims of ending power outages have all gone in vain, as the circular debt was over Rs500 billion which doesn't include the Rs500 billion parked in a government holding company and consumers are paying a Rs0.43 per unit service charge.
Ex-APTMA chairman Ijaz Gohar said they wanted the government to provide gas supply for ten hours instead of the stipulated six and give 80 megawatts of electricity to industries that don't have their own backup plants.
He added Punjab-based industries were unable to compete with Sindh-based ones because of cheaper fuel supply to the latter.
Gohar said exports could nosedive by $500 million a month if the 10-hour power outages schedule got enforced.