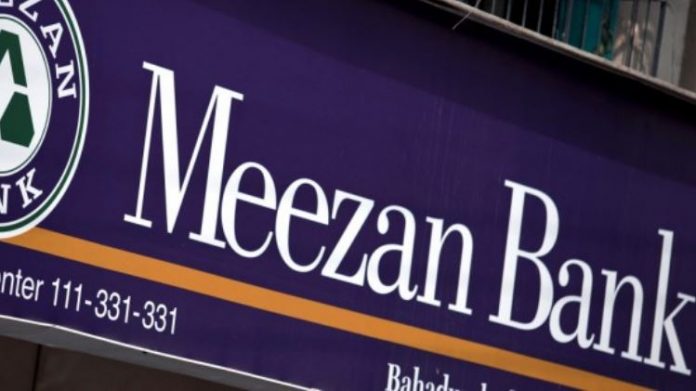 LAHORE: Meezan Bank on Friday announced that its majority shareholder Noor Financial Investment Company had successfully divested 2.49 percent of its stake in the bank to foreign institutional buyers.
In a notification sent to the stock exchange on Friday, Meezan Bank said, "Noor Financial Investment Company has successfully consummated the divestment/sale of 26,447,000 ordinary shares in Meezan, constituting a total of 2.49% of the total issued and paid-up capital of Meezan pursuant to which the sale shares have been acquired by various foreign institutional investors at a purchase price of Rs70 per share."
Earlier in the week Reuters reported "six institutional investors from the United States and Europe are in talks with Kuwait's Noor Financial Investment to buy a combined 9.59 percent stake in Pakistan's top Islamic lender Meezan Bank from the Gulf company, sources familiar with the matter said.
The investors include New York-based Ruane, Cunniff & Goldfarb, London-based RWC Partners and Swedish asset manager Tundra Fonder, they said. Tundra Fonder has a Pakistan-themed fund which already holds some shares in Meezan."
It was reported that none of the interested parties would acquire more than 5 percent of Noor Financial's stake in Meezan Bank in order to ease the approval from the State Bank of Pakistan.
Profit reached out to Director Research, Capital Stake Maha Jafer Butt who said "According to a latest financial report of the bank, Noor Financials held 49.11% of the companies shareholding. This sale of 2.49% doesn't seem to have a major impact on the bank's shareholding pattern. Along with Noor Financials, Islamic Development Bank, Jeddah is also amongst significant shareholders (9.32%).
Earlier this month Noor Financial Investment Company (Noor) had sought State Bank of Pakistan's (SBP) approval for divestment of 9.59 percent of its 49.1 percent stake in Meezan Bank Limited.
Noor Financial owns 49.1 percent of Meezan Bank, according to the bank's last annual report. The stake is worth about $330 million based on Meezan's market capitalization.
Last year, Noor had said it was continuously looking for strategic alternatives for its investment in Meezan.
Noor Financial Investment Company – KPSC engages in the investment and financial activities in Kuwait, the Middle East, Asia, and internationally. It operates through four segments: Investments, Real Estate, IT Services, and Hotel Operations.
Other major shareholders in Meezan Bank are Islamic Development Bank and Pakistan Kuwait Investment Co.
Meezan is Pakistan's biggest Islamic bank with a retail banking network of more than 600 branches in more than 150 cities of the country.
Meezan Bank shares were trading at Rs75.90, up Rs1.41 (+1.89 percent). KSE-100 index was trading at 42,318.61 points, down 217.55 points (-0.51 percent) from Thursday's close.