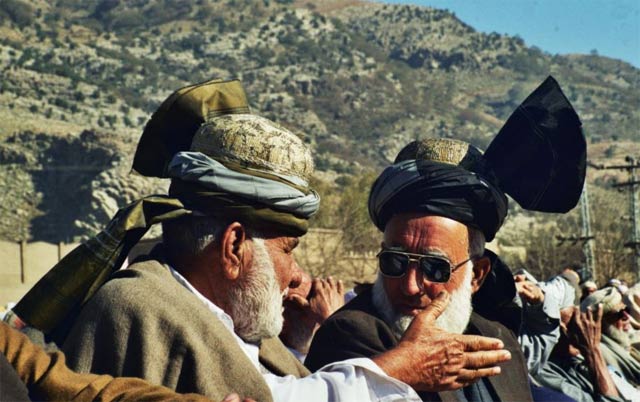 KARACHI: The Businessmen Panel (BMP) hailed FATA's merger with Khyber Pakhtunkhwa (KP) province as a landmark advancement opening fresh vistas of progression for the area.
Known industrialist and BMP's chairman, Mian Anjum Nisar in a statement on Friday emphasized that the passing of law must be urgently and carefully translated into implementation ensuring that the rights of the concerned people are duly guarded.
"There are a lot of opportunities waiting for these people, the benefits of which can be harvested if the challenges beyond the merger are handled carefully," he emphasised.
Mentioning that this merger does open an opportunity for new investment in the region in the wake of the China Pakistan Economic Corridor (CPEC), he said the people of FATA being main-streamed and provided a chance to enjoy equal rights like other citizens of the country would be of utmost benefit.
"It is therefore extremely important that the economic impact of the decision is not isolated and a prudent approach is adopted to attract local and foreign investments," said the BMP chairman reiterating that people belonging to the tribal areas must always be taken into confidence.
"This will thus provide them an opportunity to play their part in the development of the national economy," he added.
Mian Anjum Nisar said that urgent attention is needed to focus on the exploration of precious metals and minerals in addition to the utilisation of these resources for high value products.
He reminded that against all odds the inhabitants of the former federally administered tribal areas hold a significant percentage of educated and skilled people who could definitely contribute to the development of the KP in particular and the country in general.
The BMP chairman also hailed the latest ECC decision to exempt FATA from taxation for the next five years. "This will help to strengthen the industry and businesses and is vital for the future of our economy," said Mian Nisar.
BMP's Secretary General (Federal), Ahmad Jawad said the FATA merger with KPK is a moment of pride and triumph for democracy and human rights in the country.
"Socio-economic development of areas merged with KP will create thousands of jobs in the field of education, health, water supply schemes, power supply, mineral development programmes and the citizen losses compensation programme," he said.
Jawad also recalled the unconditional love tribal people had for Quaid-e-Azam which were also witnessed during his historic visits to the tribal areas.
"It was in 1945 that a large number of people came out on the streets of Landi Kotal to welcome their beloved leader and chose to associate their future with an independent and sovereign Pakistan," he reminded mentioning that Quaid-e-Azam himself held great respect and regard for FATA people for their loyalty and sacrifices.
The BMP Secretary General said the establishment of industrial zones with special incentives in the area will not only attract investments but also create technical and managerial job opportunities for the population.