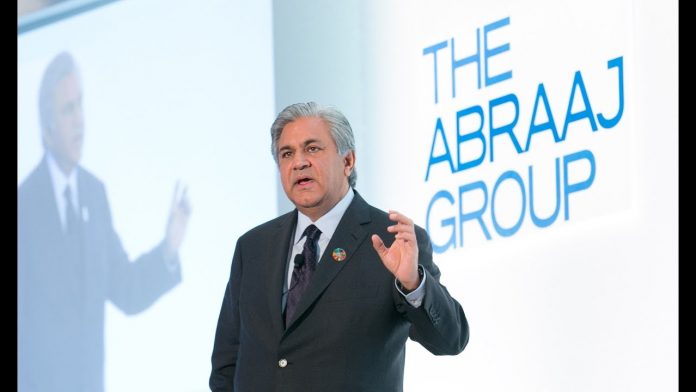 DUBAI: Private equity firm Abraaj said on Monday it hopes to reach a deal with its secured creditors, although sources said that a Kuwaiti unsecured creditor was holding out, potentially stalling the sale of its investment management business.
Dubai-based Abraaj Holdings is trying to push through a sale of Abraaj Investment Management to New York-based Cerberus Capital Management as it tries to stem the fallout from allegations it misused investor money in a $1 billion healthcare fund.
Abraaj, which is the Middle East and Africa's biggest private equity fund, denies any wrongdoing.
"The secured creditors are expected to imminently conclude a standstill which will provide Abraaj with the ability to meet its obligations in an orderly fashion," Abraaj said in a statement after a meeting with lenders, shareholders and other parties to discuss the restructuring of the firm.
Most of the creditors agreed to the standstill, which would see Abraaj's debt frozen for around 90 to 120 days, two sources said, estimating Abraaj's total debt at around $1 billion.
But the sources said that in order for the sale of its business investment management business to go ahead, Abraaj needs the support of all lenders, including unsecured creditors.
A potential obstacle to that deal emerged when Kuwait's Public Institution for Social Security (PIFSS), an unsecured creditor, refused to agree to the standstill, the sources said.
A third source said Abraaj, which is being advised by Houlihan Lokey, is still holding talks with unsecured lenders.
Last week, The Wall Street Journal reported that PIFSS filed a case in a Cayman Islands court against Abraaj, claiming it is unable to repay a $100 million loan and $7 million interest.
Under the deal offered to lenders, secured creditors would get paid in full with cash now and unsecured creditors would have to wait for payment, with the delay due to the recovery of assets at the holding company level, one of the sources said.
Another source said PIFSS was given a 48-hour deadline to agree to the deal and that creditors expected Cerberus would be able to persuade the Kuwaitis to accept too as failure to do so would put the sale in jeopardy and Abraaj's future at risk.
Cerberus, which manages more assets totalling more than $30 billion, specializes in investments in distressed assets.
Kuwait's PIFSS and Cerberus did not immediately respond to requests for comment, while Abraaj declined to comment on the discussions with the Kuwaiti lender.
Abraaj is facing an investigation by some of its investors, including the Bill & Melinda Gates Foundation and the World Bank's lending arm over how the firm used some of their money in its healthcare fund.