SIALKOT: Leading manufacturers and exporters are returning highly disappointed from Chile a week after exhibiting their products at Pakistan's largest trade event in the South American country.
Representatives from more than 60 textile, agriculture, sports, surgical instruments, marbles, gems and jewellery, carpets and furniture, and beauty products companies participated in the Single Country Trade Exhibition at Estación Mapocho, in the capital Santiago, running between May 26-29.
The Expo Pakistan, which cost the country over Rs30 million, was part of several initiatives recently taken under the banner of Emerging Pakistan to explore the Latin American markets.
While officials of Trade Development Authority of Pakistan (TDAP) that organised the exhibition in collaboration with Ministry of Commerce and Textile (Commerce Division) and Embassy of Pakistan, Buenos Aires (Argentina) claim to have taken "the first step towards success", the traders term it "miserable".
Riazud Din Sheikh, a prominent business figure of Punjab and senior member of Sialkot Chamber of Commerce and Industry (SCCI), said he would complain to higher authorities against the Commercial Counsellor in Argentina, on reaching Pakistan.
Exporters blame Murtaza Siddiq Khan, the focal person for liaison and smooth conduct of business in Chile, for bringing huge losses to their business and to the national exchequer. The key Pakistani commercial diplomat in Latin American region mostly remained absent from the scene during the four-day exhibition which was opened on the third day.
Sheikh, however, lauded the TDAP team for making all the necessary arrangements in a potential market for Pakistanis goods. "It will eventually be in our favour if we never stop trying," he said while keeping his hopes high.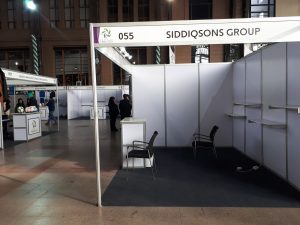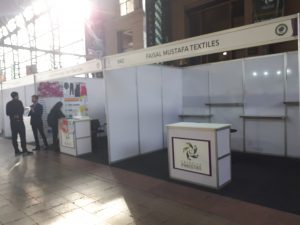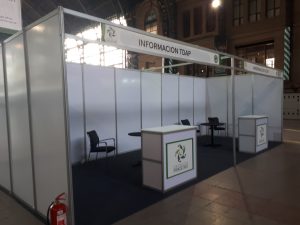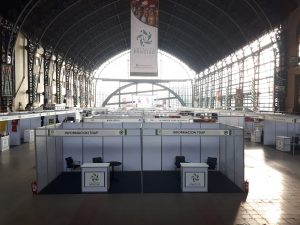 Talking about his two previous visits to the long, narrow country stretching along South America's western edge twice, Shiekh shared it is not the same Chile he last saw in 2000.
Another exporter from Sialkot, a major industrial city of Pakistan, also thanked TDAP for their cooperation. "TDAP travelled along with us all the way to Chile, and tried their best to provide us with everything we needed," said Five-B Sporting Goods MFG Co. Director Toheed Nasir.
He, however, echoed the call of Riazzud Din Sheikh for an action against the Commercial Counsellor whose mysterious unavailability cost millions to the traders.
We faced many issues, especially with the language (Spanish), and our hosts [the Commercial Counsulate] were neither cooperative nor helpful. They even misbehaved with our senior business personalities and even reporters. "Murtaza Siddiq Khan should have been here to ask us about our problems but he seems to be having a 'fun trip' and least concerned about this expo," he told during an interview.
"It is simply unacceptable to us," Nasir said while urging the country's top trade officials to take notice of the Commercial Counsellor's actions.
TDAP officials, on the other hand, say they admit their mistakes but support Murtaza. "This was our first attempt, and we have explored best possible options. However, we make mistakes and learn from them to excel further," said TDAP Director Farooq Memon, while explaining that the Commercial Counsellor himself had to face immigration issues during his month-long stay in Santiago.
It is pertinent to mention that the TDAP had been preparing for the Single Country Exhibition for past 10 months.
Even as the officials are painting a very colourful picture of Expo Pakistan, while revealing details of the orders a few companies could secure in Chile, the businessmen say they were "kept in dark".
Tariq Ahmed Bajwa, an importer from Sialkot with outlets all over Chile, denied having any prior knowledge of such a big opportunity to connect Pakistanis with the South American nation. "We could have helped our Pakistani business persons to attract Chilean customers but nobody from the diplomatic staff kept us in the loop.
"It is very unfortunate that Pakistani businessmen had to bear huge losses as it costs dearly taking samples along through air," he regretted.
Pakistani government should inquire about the public money spent on this exhibition, Bajwa stated, as it were the traders who bore all the expenses including their stay in hotels and personal expenses for the exhibition "subsidised by the TDAP".
Pakistan's Commerce ministry says it recognizes 'the immense trade potential' of the South American region and has taken steps to enhance trade with South American countries and Mercosur as a bloc – the fifth largest economy in the world with a GDP of $2.7 trillion.
Last December, Chile, which is not a member of Mercosur, agreed to sign a free trade agreement (FTA) with Pakistan within six months which would enable Pakistan to enhance exports of its textiles, leather, surgical and sports goods to the South American country under the proposed FTA.
But, according to the ministry, a lack of consensus within Latin American nations prevails on signing a preferential trade agreement (PTA) with Pakistan amid the restriction to market access of textile products to protect the domestic industry.