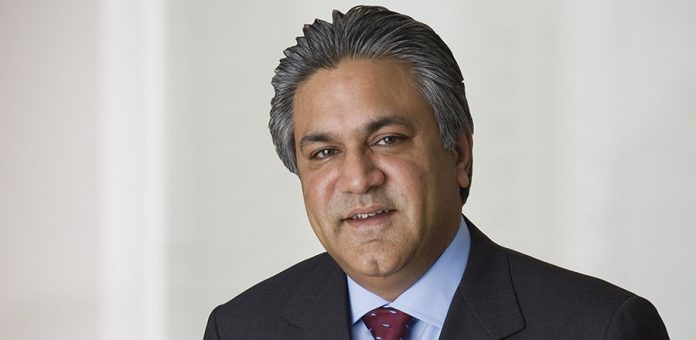 LAHORE: The rapid descent of Abraaj founder Arif Naqvi and the wave of accusations over misuse of healthcare funds by its investors has put the company on the brink of bankruptcy.
Naqvi, who once heralded places like the World Economic Forum in Davos and rubbed shoulders with people like Microsoft founder Bill Gates and proselytized good deeds and money making, has seen his reputation soiled.
The problems of Naqvi have been compounded by the delay in the sale of Pakistani private power utility K-Electric have contributed to a liquidity crisis for Abraaj.
Naqvi, who set up Dubai-based Abraaj in 2002, in February passed the reins of the fund management arm to two new co-chief executives so he could concentrate on managing the parent company, Abraaj Holdings.
Investors in May had called Naqvi to further scale back his involvement in the group amid a row over misuse of funds.
Naqvi remains the single largest shareholder in Abraaj Holdings and sits on its board. He also remains a non-executive member of the Global Investment Committee, which according to Abraaj's website, is responsible for investment and divestment decisions across funds and provides guidance on transactions.
However, critics allege Mr Naqvi of being arrogant, delaying cost cutting until it was too late and his inability to calm the increasing turbulence, reported Financial Times.
In a statement to FT, Arif Naqvi acknowledging the mistakes said he was intent on reaching a restructuring deal which would shield jobs and allow to pay back debts of Abraaj.
He added "I am working day and night to make sure that no one loses money, and everyone gets back what they are entitled to. I don't care about self-interest — my intention is to make sure everyone else gets their money returned."
Known to be a generous philanthropist, Mr Naqvi studied at the prestigious institute London School of Economics (LSE).
Mr Naqvi has made donations to LSE and Abraaj has been a leading promoter of Middle Eastern art and has financed a prize and glitzy fair, said FT.
In February this year, Abraaj was roiled by accusations over misuse of investor funds in a $1 billion health-care fund and had set ablaze a wave of unrest amongst its biggest investors.
Amongst Abraaj's biggest investors is the World Bank, Melinda Gates Foundation, International Finance Corporation (IFC) and U.K based CDC Group had demanded an independent audit into the alleged misuse of funds.
The group was broken into Abraaj Investment Management Ltd (AIML) and Abraaj Holdings in late February.
However, an internal audit carried out by KPMG gave a clean chit to the company but Abraaj was compelled to return capital to a new fund and stopped fresh investments in wake of organizational restructuring and geared up to introduce new robust internal controls.
In mid-April, again reports surfaced the company had hired the services of big four accountancy firm Deloitte to investigate its business, which included its $1 billion healthcare fund which had been the centre of controversy since February.
The leading investors had voiced concerns over the hurriedly conducted audit by KPMG of Abraaj's healthcare fund and demanded another audit be conducted to verify if there had been any misuse of funds.
Also, KPMG was said to be undertaking an internal review into its audits of the world's largest emerging private equity house.
KPMG forms part of the "big four" accountancy and audit firms globally and its UK branch is investigating its Middle East division for any potential irregularities in the valuation of assets of Abraaj and its linked entities.
The sources refused to be identified due to the sensitive nature of the information and KPMG is also reevaluating its examination of Abraaj's $1 billion healthcare fund which was given a clean chit in February.
In May, Wall Street Journal reported Chief Financial Officer (CFO) Bisher Barazi of Abraaj's private equity fund and the unit's chief operating officer Matthew McGuire quit merely months into their posts after being appointed after a major reshuffle at the company earlier this year.
Reuters reported on Wednesday about summary findings of a review carried out by Deloitte, which was hired by Abraaj to examine its business, showed that a cash shortage led the firm to "commingle" investor money with its own money.
Adding insult to injury, Kuwait's Public Institution for Social Security on May 22 filed a case in a Cayman Islands court against Abraaj, claiming the company was unable to repay a $100 million loan and $7 million interest by the agreed date.
Earlier this month, the Kuwaiti fund declined to agree to a proposed debt freeze, complicating Abraaj's efforts to sell its investment management business to New York-based Cerberus Capital Management.
And adding to Abraaj woes was news on Tuesday that another creditor Auctus had initiated legal proceedings in the Cayman Islands in which it sought restructuring of the private equity firm's liabilities.
In a major development on Thursday, Abraaj filed a petition in the Cayman Islands asking the court to appoint PwC as provisional liquidators.
A press release issued by the company stated: "The appointment of provisional liquidators imposes a moratorium on the enforcement of all unsecured claims against the company, allowing time for a proposal to be put to creditors for the orderly restructuring of the company."
Abraaj Group founder Arif Naqvi said, "This process marks the culmination of an extremely complex and challenging phase of negotiations and detailed planning. Since our differences with certain investors first came to light, we have worked exhaustively and transparently to investigate the matter and address their concerns, all the while ensuring our tremendous investment teams around the world continue to support the growth of our partner companies."
He further added, "The intense public scrutiny and highly speculative rumours on these matters have put enormous stress on the Abraaj family of employees and partners, together with our investors and other stakeholders. We appreciate the support we have received from many who understand our circumstances and believe in the fundamental mission we have strived for the past 16 years to fulfil – investing for impact and driving growth. I want to thank our regulators, management teams, colleagues, lenders and advisors for working tirelessly to bring us to this point."
"Keeping the interests of the Limited Partners in the Funds managed by Abraaj Investment Management Limited (AIML) during this turbulent period has been paramount. The fact that the approximately 50 companies in the current generation of funds have kept growing during these recent turbulent months demonstrates the resilience and quality of their management teams and our investment professionals.
"The process of court-supervised restructuring will take a few months. I will continue to support this orderly process and help ensure the best possible outcomes for all the stakeholders. The past four months have been humbling, exhausting and testing for us all but when I reflect on the past 16 years, I am proud of the positive impact that Abraaj has had on the markets and communities it serves".